El Monte Concrete Contractor
The Best Concrete and Masonry Contractor in Diamond Bar, California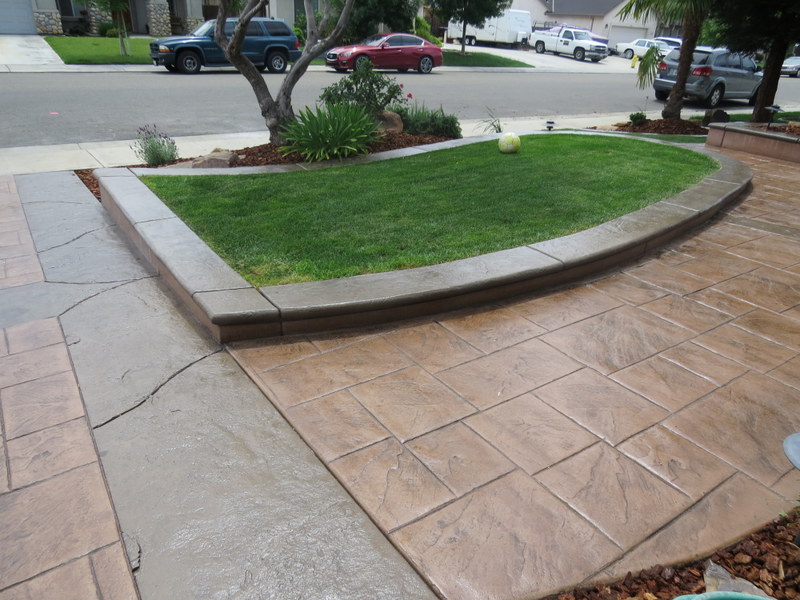 For many years, Diamond Concrete Co. has been your one-stop-shop for all of your concrete and masonry needs in El Monte, CA. We specialize in a wide range of services including sidewalks, patios, pool decks, driveways, and more! With our team's combined expertise and knowledge, you can feel confident that we will produce the highest quality work each time.
Diamond Concrete Co.'s commitment to excellence is evident from the moment you contact us until after you have been served by our highly qualified staff. If it is a new project or a repair job on an existing one, we are always available to help with any questions or concerns so feel free to give us a call at (909) 417-7922 today.
Why Clients in El Monte Go For Diamond Concrete Co?
Offers Exceptional Quality
Diamond Concrete Co. is the name you can trust to deliver exceptional quality concrete work that will last for years to come. You'll get nothing but top-notch service because our team of experts has years of experience under its belt and a passion for concrete that keeps us going each day on new projects.
Provides Highly Skilled Staff
With hundreds of satisfied customers behind us, Diamond knows how important it is to have an experienced staff working on your project from start through finish. As such, all employees undergo rigorous training to ensure they are up to the challenge of concrete construction.
Customer-Centric
Diamond Concrete Co is dedicated to ensuring that all customers' needs and concerns are addressed throughout each step in the concrete process, from planning through completion. We will work with you every step of the way so don't wait any longer – contact us today at (909) 417-7922.
Services that Diamond Concrete Co Offer
Diamond Concrete Co has been providing concrete construction services for many years in El Monte, CA. This concrete company is unique because they can offer a wide range of concrete work including:
Concrete Driveways
Concrete driveways are one of the concrete company's top specialties which is why they are well-known throughout El Monte, CA. Diamond Concrete Co.'s concrete driveways can be customized to your specifications so that you get exactly what you want without having to settle for anything less than perfect.
Concrete Pool Decks
Diamond Concrete Co. has years of experience when it comes to concrete pool decks in El Monte, CA, and other surrounding areas as well! They offer both stamped concrete and precast concrete options with a variety of different looks available depending on your preference. No matter what type of look you're going for, Diamond will work with you every step along the way until the finished product meets all expectations – guaranteed!
Concrete Patios
Diamond Concrete Co. can create concrete patios in El Monte, CA that are truly something to marvel at! In addition to their standard concrete patio installation services, they also offer a range of designs and custom options so you get the perfect look for your home no matter what style suits you best.
Concrete Sidewalks
In addition to concrete driveways and pool decks, Diamond Concrete Co is able to provide concrete sidewalks in El Monte, CA as well. Whether it's repairs or a brand new sidewalk installation that you need to be done there's nothing this concrete company can't handle with ease – plus fast turnaround times means getting them installed quickly without any delays whatsoever!
Stamped Concrete
Stamped concrete is a concrete contractor's specialty which they are well known for throughout El Monte, CA. Diamond Concrete Co can provide stamped concrete patios in addition to many other options as well so you'll be able to get exactly what you want no matter the type of project or budget that you have available.
Stone Veneer
Diamond Concrete Co. is also able to install concrete stone veneer in El Monte, CA for residential and commercial properties alike! Our concrete company can help you create that custom look without going over budget or compromising the strength of a regular concrete installation.
Contact Diamond Concrete Co.
Call Diamond Concrete Co. today at (909) 417-7922 for concrete driveways, concrete pool decks, concrete patios, and more! We are available to serve customers throughout El Monte, CA as well as other surrounding areas so call now. Our team of experts can provide concrete services that exceed even the highest expectations.