Leading Brick Pavers Contractor in Diamond Bar, California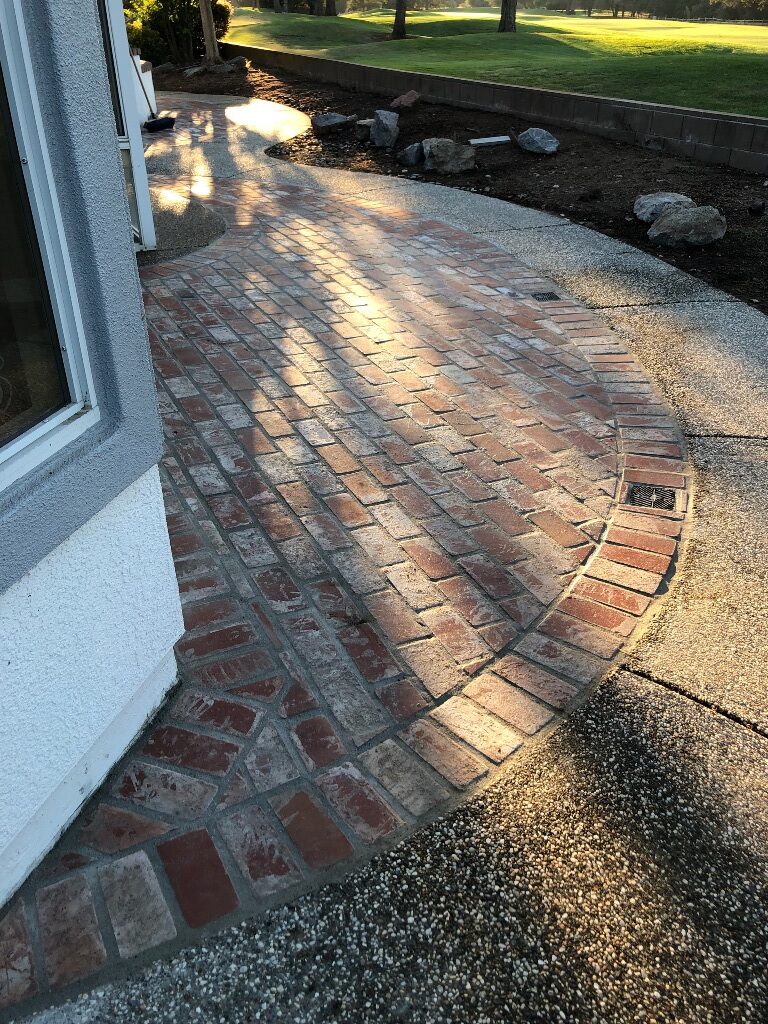 For some homeowners and property managers, nothing compares to the elegance of brick walls and brick pavers that are designed with extreme precision. Brick is naturally stylish and looks awesome on chimneys, patios, foundations, and walls. You might have noticed a growing trend towards brick veneer, which is great for many construction projects. Brick pavers compliment walk paths and also give the much-needed stability on high impact surfaces.
Concrete pavers are widely accepted for their durability, but they've been faulted for their bland appearance. Stone pavers, on the other hand, are a wonderful option for many homes, but their costly nature may be a drawback at first sight. So, naturally, it's only brick pavers that combine their elegance with resilience at the most affordable cost.
Looking for the best brick pavers contractor in Tustin? Dial (909) 417-7922 anytime, and we will give you the right selection that suits your budget.
Reasons to Go With Brick Pavers
Homeowners choose brick pavers for many reasons. While concrete gives a cost-effective option, brick paving can have a dramatic effect on your home while also saving some cash in the long term. Brick pavers are available in plenty of colors, surfaces, and finishes to compliment any backyard. Here are a few advantages of choosing brick pavers over the other paving materials;
Strength and Durability
Brick pavers have a unique ability to withstand harsh climatic conditions while accentuating your backyard. Compared to poured concrete, brick pavers are more durable and with better value for money.
Low Maintenance Costs
Its maintenance costs assess the long-term value of a construction project. Regarding the aftercare maintenance, brick pavers are a great choice that will save you a few dollars in the long run. Brick pavers require minimal maintenance and often last for generations.
Slip-Resistant Surface
If you want a skid-resistant surface with a natural textured material, brick paving is a must. If you are planning for urgent events in the summer, brick pavers are the most suitable option because they are easy to install and maintain.
An Eco-Friendly Solution
For a material well-known for its durability and eco-friendly nature, brick pavers are the real deal in the construction and masonry sector. Normally, bricks are made from clay, meaning they are not only environmentally friendly but also maintain their attractive color. In a nutshell, brick pavers are a solid investment that will serve you for generations.
Our Brick Paver Design Patterns
We give brick pavers in limitless design patterns. Whether you opt for diamond, hexagonal, or herringbone, we have the most befitting solutions in Diamond city. We have the best quality designs to suit any taste. What's more, our brick pavers come in multiple shapes, colors, and sizes.
Why Work with the Professionals
Brick pavers have plenty of advantages over concrete, but the installation process doesn't go smoothly until you choose to work with the best. Working with expert contractors is tantamount to getting excellent results. So, let our experts guide you as we work tirelessly to give you the design of your dreams. If you wish to have a comprehensive chat about your upcoming project, call us at (909) 417-7922 to schedule an appointment.