The Most Trusted Pool Deck Contractor in Diamond Bar, California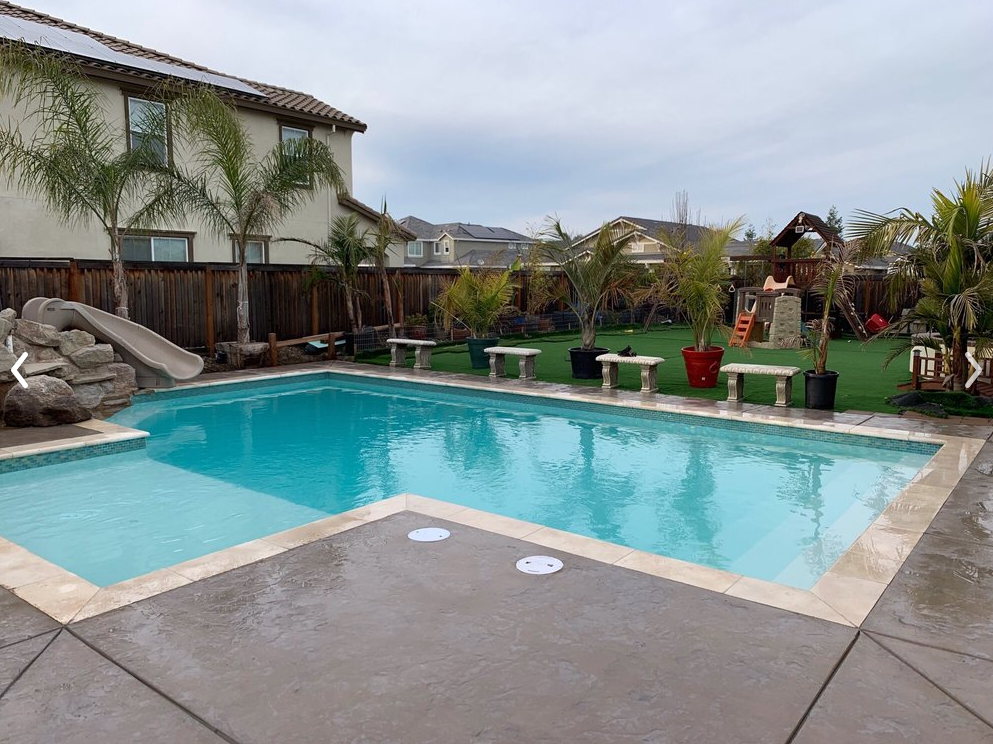 We are one of the in-demand pool deck contractors today. We specialize in designing, constructing, installing, and cleaning pool decks, pool decks, and more. Diamond Concrete Co. has handled many decks of spas, residential pools, commercial swimming pools, and even fountains in malls and businesses' lobbies.
Our office phone number is (909) 417-7922, and to avail of free estimates, give us a call right now.
Our pool deck contractor in Diamond Bar has a long list of projects to their name. Big or small, they were able to provide the excellent service we are known for. And before you decide to call a pool deck contractor for that cool deck, here are some things that you may want to reconsider whether it is high time to replace your existing pool deck or upgrade it.
It would be easier if you do not have a pool deck and dreamed of having one, and if you do have an existing deck and want to have a new deck, here are some things you want to think over. We will gladly discuss these matters with you either personally or through phone, whichever is convenient on your part.
First, what are the materials that you want for your pool deck? Depending on your budget, we can provide you with lots of stuff to choose from. We have handled numerous pool deck projects, and we know exactly what will fit for you. And for added protection, we always apply Kool Deck to your pool surface and deck.
But to give you an insight, here are some materials which our experts suggest to provide you with that cool deck that you have always wanted:
Wood

Pebbles, stones

Bricks, tiles
Secondly, the size or type of pool needs to be remodeled (if you have an existing pool); otherwise, we can always start from scratch and directly provide you with designs and suggestions. We will also be checking the type of weather you have as the elements have a significant impact on your pool deck. Do not worry, though, and our technicians highly recommend Kool Deck sealant for your deck. It will provide the protection that your deck needs year-round.  
And lastly, the materials that compose your pool surface. We must know what the primary elements that your existing pool deck has are. We do not want to replace or build a new material over it without thoroughly checking it. This might affect the integrity of your deck. It might also create future damage to your floor and cause injuries.
Do you need a pool deck that will wrap around an above ground pool? Do you want it done within a week? If you are convinced that we are the right pool deck contractor for you, call us immediately. Our pool deck technicians will be eager to talk to you and provide you with samples, suggestions, and smart estimates.
Remember, our phone number is (909) 417-7922, or you may also shoot us an email by filling out our contact form.
The new pool deck, remodeling your pool deck, need Kool deck application, repair, and replace wall steps? We are your pool deck contractor. Call us right now or follow us on our social media accounts for more details.