Diamond Bar Concrete Foundation
Most Competent Concrete Foundation Contractor in Diamond Bar, California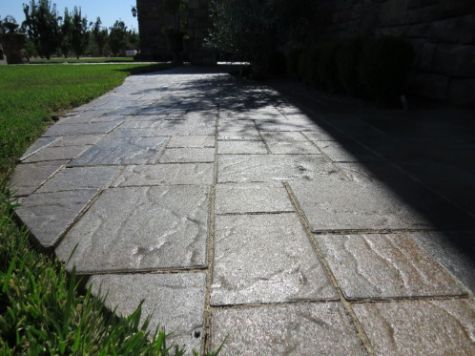 If your home or business shows signs of foundation stress like sloping, cracking or bulging, it is time that you employ the expertise of a seasoned concrete foundation contractor like Diamond Concrete Co. Structural issues and foundation problems can happen and come out almost anywhere and at any time. Our skilled workers and concrete experts at Diamond Concrete Co. can easily spot signs of a poor concrete foundation. A door that won't shut close, bulging or slanting floors or tiles, cracking and fissures in your floors are all signs of poorly installed concrete foundation.
If you need to remedy or fix this, contact us at Diamond Concrete Co. right now, we will be happy to provide you with the right solutions. Dial (909) 417 – 7922 and we will answer all your inquiries. Do not wait for the seasons to do further damage to your home's structural integrity, contact us right now. We will help you stop any foundation settling permanently.
Our skilled concrete technicians at Diamond Concrete Co. rely on their years of experience and intensive training related to concrete and masonry. They are equipped with the latest in the industry and right tools and machinery to give you premium results.
We have served the area for years making us the most sought after the contractor who provides solutions to all concrete foundation issues and concerns. We take pride in our work ethics and professionalism as we can handle all tasks on time and without any glitch. We ensure that all projects, both concrete, and masonry, whether big or small, are treated as equal and hope that we develop longer customer relations with all our clients.
Patio, pool decks, stamped concrete, retaining walls, driveways, floors, outdoor kitchen all need a strong foundation. The base should be strong and durable, waterproof, and very resistant to any elements. We make sure that whatever project is entrusted to us genuine professionalism is extended to ensure that the payments we receive commensurate the type of work we have provided.
How Do Our Crew at Diamond Bar Concrete Foundation Contractor Strengthen Your Existing Base?
Our concrete expert can fortify your concrete foundation by constructing concrete jackets to your existing footings.  Reinforcing foundations by mounting in jackets can be done without lifting in the bearing area at the bottom or amplifying it if the ground has no enough bearing capability.
How Do We Lay a Concrete Foundation?
Our concrete crew will basically make a hole in the beginning, 2 feet wider than what your foundation is supposed to be. Then reinforcement steel at the bottom of the ground is placed securely. 18 inches of concrete is then poured over on top of the steel. Wooden boards that act as frames are utilized in order to secure the perimeter of the foundation and pour in fresh concrete to do the walls.
And while most contractors do the same procedure, our crew knows the exact mixture, the curing period, and the patience to wait until the right time to install whatever infrastructure. Not to mention the high-quality materials that we use when we pour in fresh concrete.
What Type of Gravel Do You Usually Recommend Under the Concrete? 
We normally recommend open-graded granulated materials with uniform pea gravel and round stones. This makes our compacting job easier. Let us not bore you with all the technicalities and construction terminologies. Check out our projects and contact us. If you need to know more about how Diamond Bar concrete foundation works, call us today. Dial (909) 417 – 7922 and we will provide you with free estimates and suggestions.
To build a strong foundation for your home and office, provide us your personal information and we will get back to you complete with our quotations and recommendations. Our crew and technicians at Diamond Concrete Co. will be excited to present our previous projects.