Diamond Bar Concrete Resurfacing
The Best Concrete Resurfacing Contractor in Diamond Bar, California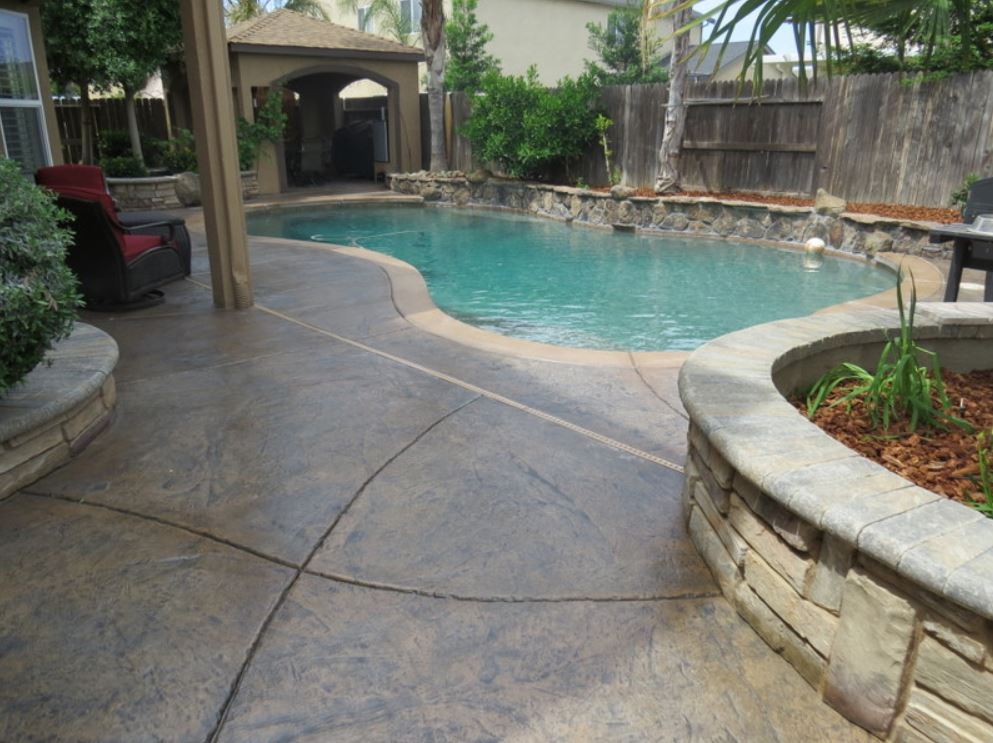 Diamond Concrete Co. brings our skills and name to concrete resurfacing and our range of services, including stamped concrete, concrete patio, refinishing, concreting driveways, outdoor kitchen, and more. Our concrete crews and technicians are among the most seasoned workers in the country today. They have already done several services for all types of concrete projects, which include concrete refinishing and concrete resurfacing. Moreover, we have completed lots of jobs and projects, from a small and minute concrete resurfacing to more elaborate patios, commercial size driveways, stamped concrete, and walkways.
To know more about the services that we offer, dial (909) 417 – 7922 right now, and we will be happy to provide you with all the details.
Our team at Diamond Concrete Co. also takes pride in our projects completed on time and within the budget. Our dedicated and skillful workforces who work diligently to meet all deadlines sacrificed a lot to finish the job without any glitch and without sacrificing the quality of their work. Our concrete crews are known for their skills and are highly trained in this business. If you want to know more about how we can provide you with the best concrete resurfacing and refinishing job, call us today, or you may connect with us through our contact form. Just provide us with your data, and we will get back to you as soon as possible.
So What is the Difference Between Concrete Resurfacing and Refinishing?
Our crew at Diamond Concrete Co. are adept in both services, and they know exactly how either of these two works. Though the two services work for concrete, the two are entirely different processes with different results.
Concrete resurfacing deals with cracks and splits, which happen most of the time on your driveways, pool deck, concrete patio, walkways, and other concrete surfaces. This service involves removing small debris like pebbles, stones, and old concrete and grease and oil stains. Pressure wash is then applied to remove thoroughly loose debris and stains and, at the same time, hydrate partly the concrete. If you skip this process, more water or moisture will be drawn in from the resurfacing mix into the old one. Our crew ensures customers that we do not just follow all steps but guarantees that it is done accurately and correctly.
For concrete refinishing, this process makes your concrete surface more appealing, more like making it aesthetically attractive. Our team of concrete experts knows this is more about changing the color or restoring it.   But again, just because we mentioned that this is more of an aesthetic move, it does not follow that this process is easy. So, before you even think of doing it yourself, don't. Let the experts do their job. This process is arduous and difficult, and only experts like our crew can give you the result that you wanted. From the delicate grinding of the concrete to the application of chemical densifier to fill holes and pores, from re-grounding using finer floor polisher down to the final process, we guarantee that all are taken care of by our team of experts.
From your residence to your commercial properties, Diamond Concrete Co. can surely give you the best concrete resurfacing service in Diamond Bar you will ever need. Our company has teams of well-equipped workers, laborers, and cement masons and are armed with the latest and state-of-the-art equipment and machinery to give you a premium job.
So the next time you need a resurfacing job, contact Diamond Concrete Co. at (909) 417 – 7922 or fill out the contact form. For free estimates and suggestions, connect with us right now.