Valende Concrete Contractor
Excellent Concrete Contractor in Valende, Diamond Bar, California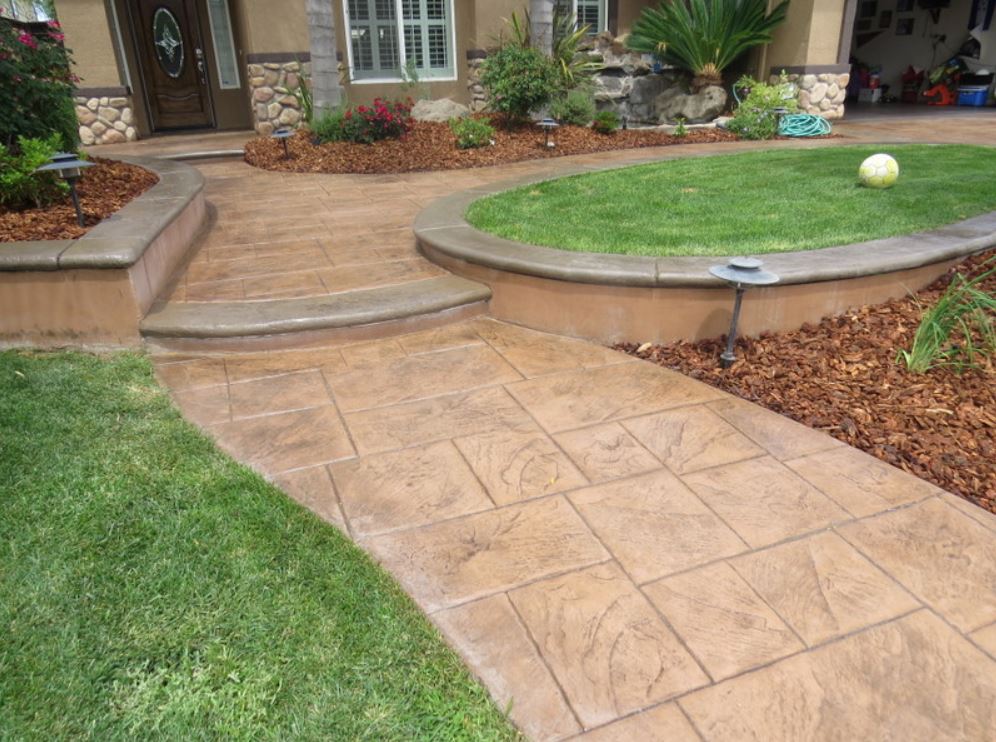 It is stressful nowadays to find a trusted and really efficient concrete contractor in Valende. A lot of Valende contractors say that they are the best contractor in the city, but one concrete contractor has begged to disagree – Diamond Concrete Co. Get to know Diamond Concrete Co. by dialing (909) 417-7922 today. We are happy to assist you and provide you with quotes and free estimates.
Leading Concrete and Masonry Contractor in Valende
Diamond Concrete Co is one of the fastest-growing concrete contractors in Valende. Our crews, masons, bricklayers, and concrete technicians are all ready to help you with your concrete and masonry needs. Retaining walls, brick masonry, stone masonry, hardscape, landscape, outdoor kitchen, concrete driveways, stamped concrete installation, pool deck repair, and installations of concrete pavers are some of the numerous projects and services that we do at Diamond Concrete Co.  
Our years of experience in the field of concrete and masonry made us what we are today. We have sustained our momentum of having a steady growth as one of the most seasoned concrete and masonry contractors in Valende today.  
For further inquiries about how our crews, masons, bricklayers, and concrete engineers at Diamond Concrete Co can provide you with the right concrete and masonry services, simply fill out our contact form or simply dial  (909) 417-7922.  We are here to help you and committed to giving you the ultimate solutions to all your construction projects.
Regardless of how big or small your project may be, we are here to provide you with the services that you deserve. We guarantee the same professional treatment will be extended to you regardless of how complex or easy the job may be. So, we will give you the best concrete and masonry services that you will ever need for your home or business space.
What are the Concrete Services that We Offer to Our Clients in Valende?
Our company has been operating for years. We have gained lots of clients asking for various concrete and masonry services. Among the jobs they ask are repairing, designing, and upgrading their homes or offices' infrastructures and/or structures. Among the services that Diamond Concrete Co is offering includes patios, stamped concrete, stamped driveways, stamped patios, foundations, pool decks, concrete pavers, finishing, pouring, resurfacing, decorative concrete, and more.
Aside from the concrete services that we offer to our clients in Valende, our bricklayers and masons are also available to help you with the following jobs; 
Stone masonry, hardscape service, brick masonry, retaining walls, patio installation, and pool deck repair. These are just some of the masonry services that we have for our clients in Valende.
You can always connect with us if you want the best and the right contractor to do your concrete and masonry projects in Valende.
Why Hire Diamond Concrete Co for Your Concrete Projects?
It is stressful just by searching for the right concrete contractor in Valende today. There are lots and lots of contractors, both in the concrete and masonry industry, that proliferate in the state. 
However, our Diamond Concrete boasts of being one of the most, if not the most seasoned and reliable contractors in Valende. 
Our long list of satisfied clients clearly shows and defines that we have been providing high-quality concrete and masonry work to all our clients through all these years. Our clients have been with us, and they have been patronizing us continuously ever since, contact us for new concrete and masonry projects. 
The skills that we have gained and the extensive experience that we have accumulated allowed us to pull off concrete projects of any size and complexity. And through the help of our dedicated masons, bricklayers, crew members, and concrete technicians, we can even pull things off even on short notices, which makes us the right concrete contractor for you here in Valende.
We also take pride in our highly skilled brick masons and bricklayers, concrete engineers, and workers. They are able to perform their job efficiently and can use the right tool and machinery to come up with the optimum results that you want. 
Our seasoned masons and highly technical concrete engineers know exactly how to handle all masonry and concrete projects, thanks to the training and right know-how that has been given to them. They are able to provide high-quality jobs within the budget and work hard to meet the deadline without any glitch and delay.
Lastly, we guarantee that all of our services and jobs are priced within or even below your budget. We know how difficult it is today, and spending hard-earned money today is almost a crime. Thus, our crew at Diamond Concrete Co will always give you the apt and right services, ensuring that there would be very minimal to no material wastage.
Contact Diamond Concrete Co.
Do not be hard on yourself, looking for the right concrete company in Valende. Check Diamond Concrete Co out using our contact form provided. You can also call us at (909) 417-7922 right now to get your free estimate.  We will be glad to provide you with the answers to all your concrete and masonry questions.
So, for all your patios, stamped concrete, stamped driveways, stamped patios, foundations, pool decks, concrete pavers, finishing, pouring, resurfacing, decorative concrete, stone masonry needs, hardscape service, brick masonry design, and retaining walls contact Diamond Concrete Co. Our expert concrete team will be in touch with you shortly.