Diamond Bar Colored Concrete
Number One Colored Concrete Contractor in Diamond Bar, California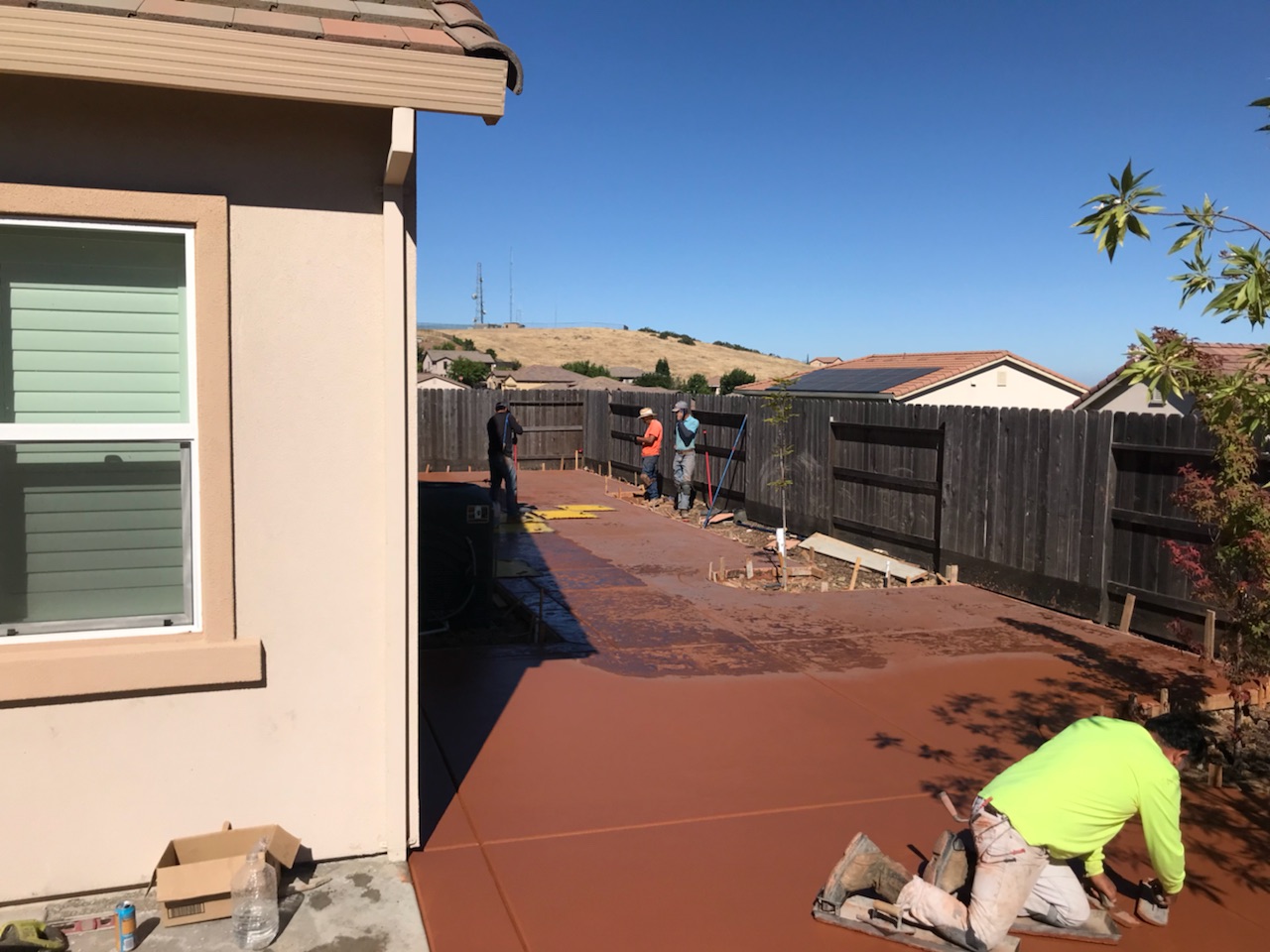 Diamond Concrete Co. is one of the most reliable and trusted colored concrete contractors in Diamond Bar today. We are made of teams of experts specialized in various masonry and concrete projects. This includes colored concrete, stamped patio, stamped driveway, pool deck, and more. We use only the best staining agent materials and high-grade concrete, giving us the finest, colored concrete and concrete slabs. Our company has a wide array of colors, patterns, and textures, which can make our colored concrete and stamped concrete look natural.
Know more about this technique by calling us at (909) 417 – 7922, we will be glad to show you samples of our pasta and current colored concrete projects. No obligation on your part. We are just delighted to help you with your concrete and masonry project. Get free estimates here or fill out our contact form.
About Diamond Colored Concrete
Just like Diamond Concrete Co., our technicians at Diamond Bar had serviced the area for years. They have handled all types of projects from colored concrete, stamped patio, stamped concrete, driveway, colored sidewalk, waterproofing, and more. As a colored concrete and slab specialist, Diamond Concrete Co. has a variety of methods to enhance the surface or appearance of your concrete. And one of which is making your plain concrete slab into a colored concrete.
We have different available colors that you can choose from, depending on your preference and what will suit your background. And these hues can be mixed with our high-grade concrete on-site. It may sound easy, but the result may not come out great when done by an amateur. But with Diamond Concrete Co., we are adept in this method and know that it needs the right mix and application to ensure that all areas are covered thoroughly and evenly.
And since the color is strongly affected by the fine aggregate, we only trust our technicians to perform the task and believe that the result can meet the standard of our customers. From the type of cement to the pigment's selection, we are 100% confident that all our colored concrete has met the quality that you deserve. We also ensure our clients that our colored concrete will last longer, and with the special treatment done on every concrete, there will be no fading as the color is integrated into the concrete mixture. Incorporating the color on the concrete mix may add a bit on your budget, but trust us, it will eventually be cheaper in the long run.
If you want to know how we can create a longer-lasting colored concrete and turn them into beautiful pieces of concrete slabs, dial (909) 417 – 7922 right now.
Hire Us
Aside from your colored concrete needs or projects, we can tackle all types of concrete related projects, from big to small, and we also give suggestions and some advice, not to mention free estimates. We can help make the process easier for you. Provide us with your complete data and send it through our contact form. We will get back to you as soon as we get your message.
Colored concrete, stained concrete, stamped concrete, stamped patio, outdoor kitchen, concrete resurfacing, outdoor fireplace, countertops, name it, we have handled it. Call us right now, and we will show you how we can transform your place or property into your dream haven.
Diamond Concrete Co. has also handled bricklaying, pool decks, retaining walls, brick masonry, and stone masonry projects. And chances are you may have seen it without you knowing it. Connect with us through our social media and see our past and current projects. You may also drop by our office and discuss with us what you have in mind. Do not worry. We will not pressure you to make any decisions. 
Call us at (909) 417 – 7922 for free estimates.