Diamond Bar Retaining Wall
The Most Reliable Retaining Wall Contractor in Diamond Bar, California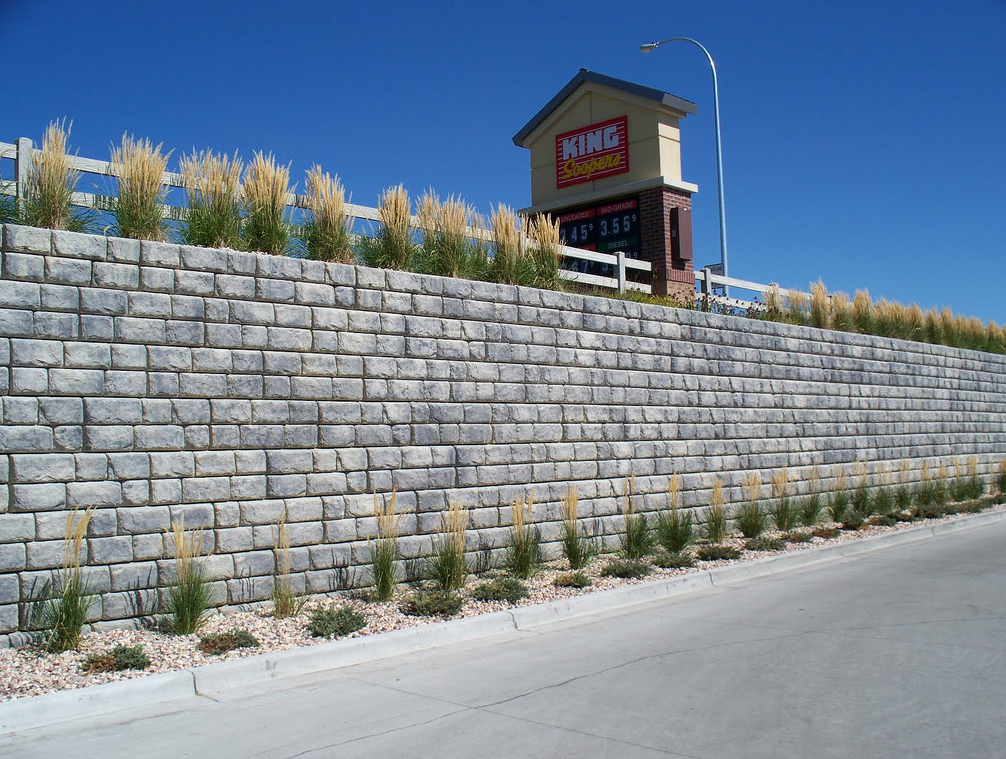 Most of the time, landscaping needs retaining walls to overcome sloped areas, maintain the soil or hold it, and prevent the soil from eroding, which could clog the drainage or affect other structures. Diamond Concrete Co. takes pride in being one of the most sought after retaining wall contractors in the area today. We have long been an expert when it comes to concrete projects like this.
Are you looking for the best retaining wall contractor in Diamond Bar? Dial (909) 417-7922 right now and let us start discussing a new and improved look to your home or business.
Retaining walls can also enhance the appearance of your landscape. Your retaining wall can look stunningly beautiful using various materials like natural stones, paving stones, limestone, or mortarless stones. When you plan to sell your property, it can add value to it, giving you more profit. Installing a retaining wall can also make your slope usable, giving you more space to use.
Diamond Concrete Co. can also provide various concrete and masonry design and installation services for any sized projects aside from retaining wall construction. Residential or commercial scale work? We can add beauty and value to your property with us, providing the accent to your landscape. Contact us if you need the services of a seasoned contractor. We can provide you with free estimates and sane suggestions.
Our company boasts of the wide selections of designs and materials which we use for retaining wall projects. Our technicians and contractors use only the highest quality materials, concrete mix, bricks, natural stones, pavers, stamped concrete, or whatever that you desire. Furthermore, we can also provide you with a beautiful patio, cool pool deck, amazing outdoor kitchen, durable and functional concrete driveway and stamped concrete, all at very reasonable prices. 
To give you an insight into how your retaining wall project , Diamond Concrete Co. has provided some guidelines below:
Diamond Concrete Co. strongly suggests that your walls should be built on a compacted base or footer, preferably 10-12" 2a limestone. Drainage pipe should be out at the back of the retaining wall at the base course with several exit points. Our experts also highly recommend that the drainage eases to the pipe with a 2' width of backfill. Appropriate and correct grading, depth of the base, course setback, and the kind of materials needed to put up the retaining wall with, are very vital to have a durable and long-lasting infrastructure.
With regards to sealing your wall with eco-friendly coating, we strongly suggest that we discuss this thoroughly either over the phone (909) 417-7922.
We want you to have the best retaining walls capable of withstanding the elements and last for years while being environmentally friendly. You can also connect with us through our contact form. Provide us with your details, and we will get back to you as soon as possible.
We are a highly technical construction company specializing in various types of retaining wall projects, big or small, and we can handle it, on time, every time. Our contractors are experts in designing it from scratch, turning your existing walls into almost brand new. Furthermore, as seasoned contractors, we can also handle patio construction, design and install outdoor kitchen, layout, and pave your concrete driveway, pool deck constructions, and many more. Call us right now, and we will provide you with an estimate and accurate time frame. We cater both to residential and commercial projects, so contact us right now and let us start building your wall.
Dial (909) 417-7922 right now and let us start discussing a new and improved look to your home or business.