Diamond Bar Brick Masonry
 Leading Brick Masonry Contractors in Diamond Bar, California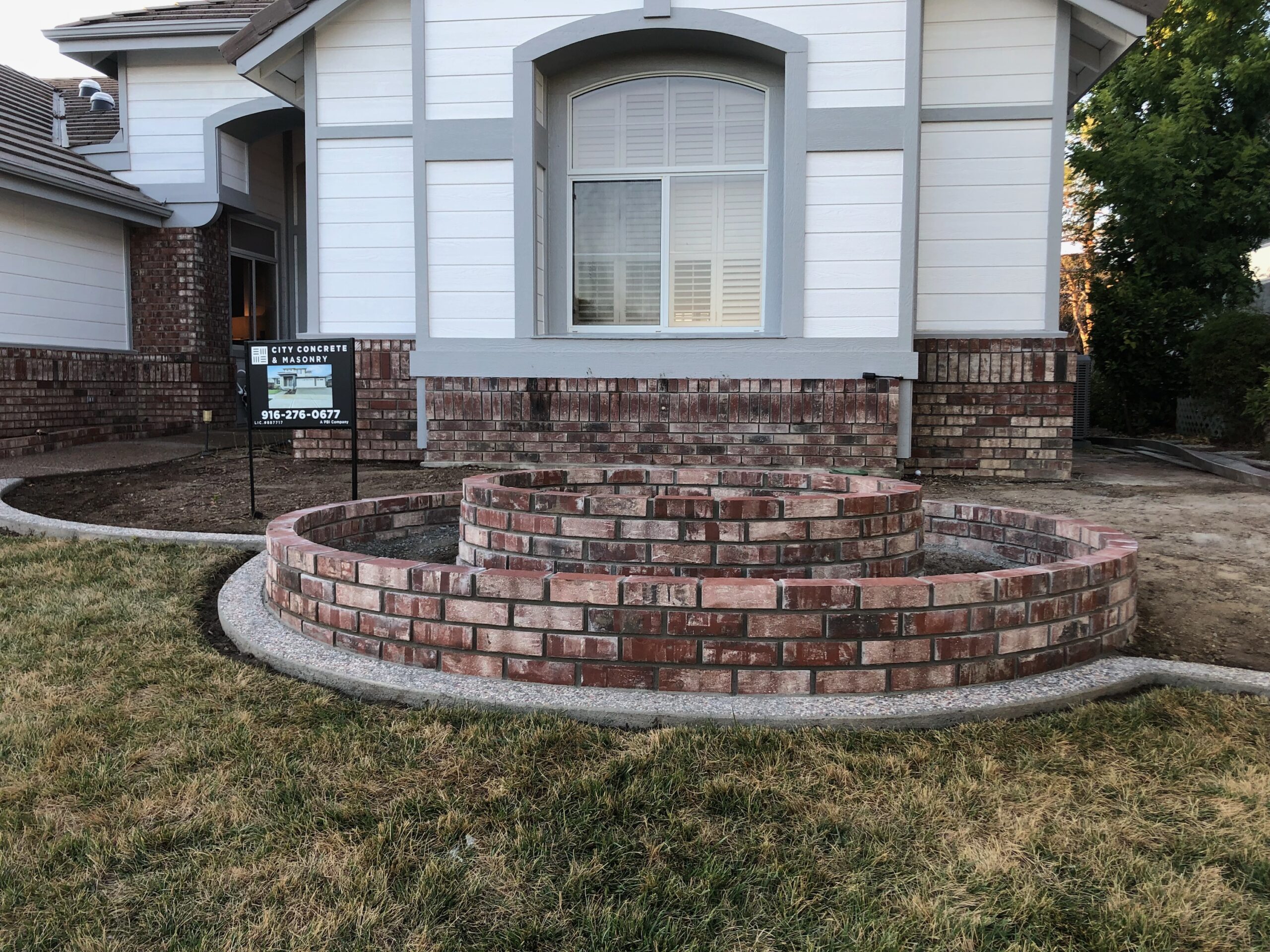 When you just have to have the expertise of a seasoned brick masonry company, Diamond Concrete Co. is definitely the contractor you need to connect to. We have been in the business for years and have made lots of property owners, both residential and business owners happy and content, with how we have worked with their masonry projects. We take pride in being one of the most sought after brick masonry contractors and installers on this side of town. We can suggest, design, install, repair, fix, and even upgrade any brick masonry related projects that you need on your property.
Should you need to know how much it would cost you for a specific masonry project or how long, contact us at (909) 417 – 7922 now. We will be happy to assist you and guide you throughout the entire process. Do not worry; we will not pressure you to make any commitments.
Need help with our brick walls or your retaining walls? Are you looking for newer designs for your walkways or driveways using bricks to increase your property's aesthetic value? Diamond Concrete Co. is just a call away. You may also send us your data using our contact form provided. We will get back to you as soon as possible. Our company is equipped with the latest technology in brick masonry. We are also fortunate to have skilled masons who are trained to deliver all masonry projects without any glitch. This alone makes Diamond Concrete Co. the top choice when it comes to brick masonry projects in Diamond Bar. Call us now for free estimates.
What Do We Do
Aside from brick masonry, our masons and crews at Diamond Bar are also busy handling stone masonry, pool deck projects, patio, outdoor kitchen, outdoor fireplace, stamped concrete, and more.
However, as skilled masons who are adept in handling bricks, our crew at Diamond Concrete Co. can use bricks as primary materials for your retaining walls, walls, and more. Our crew can also do the following masonry jobs.
Brick Replacement 
Our team can replace your old and existing bricks using proven methods that would not jeopardize your wall or flooring integrity. We also make sure that the new brick will match the old ones.
Plant/Shrub Removal 
While plants may look great on your property, they can damage your bricks. Long exposure to plants like ivy and plant growth can contribute to water seeping, thereby speeding the deterioration of your bricks. It actually needs knowledge on how to address this, and not just grab and pull style.
Coatings and Sealants 
After installing new bricks, our crew will suggest that proper coating and sealants must be applied. The external coating can help the surface of the bricks and will help retain its luster.
There are different types of materials used to make bricks. However, to make it easier for you, here are some of the common classic materials. Burnt Clay, sand-lime bricks, concrete bricks, fly ash clay bricks, and the firebricks. Each of these bricks has its own characteristics and texture. But we do not want to bore you with the technicalities of each type. But if you really want to know what will blend well with your property or what will suit your house landscape, contact us and start discussing your masonry project.
Actually, our masons at Diamond Concrete Co. can do more than just installing bricks as walls, or as anything that you want. We have performed numerous masonry projects that the techniques used by our masons and construction professionals are second to none.
If you want to know how we can further serve you, contact us at (909) 417 – 7922. You may also provide us all your questions and inquiries using our contact form. Make sure that you have provided the correct details. We will be glad to provide you with free estimates and quotations. For other masonry and concrete needs, we can also provide you with the same high-quality service we have always given to all our clients. Pool decks, Kool Deck applications, stamped concrete, countertops, and name it will make your dream space a reality.