Diamond Bar Stamped Patio 
The Best Stamped Patio Contractor in Diamond Bar, California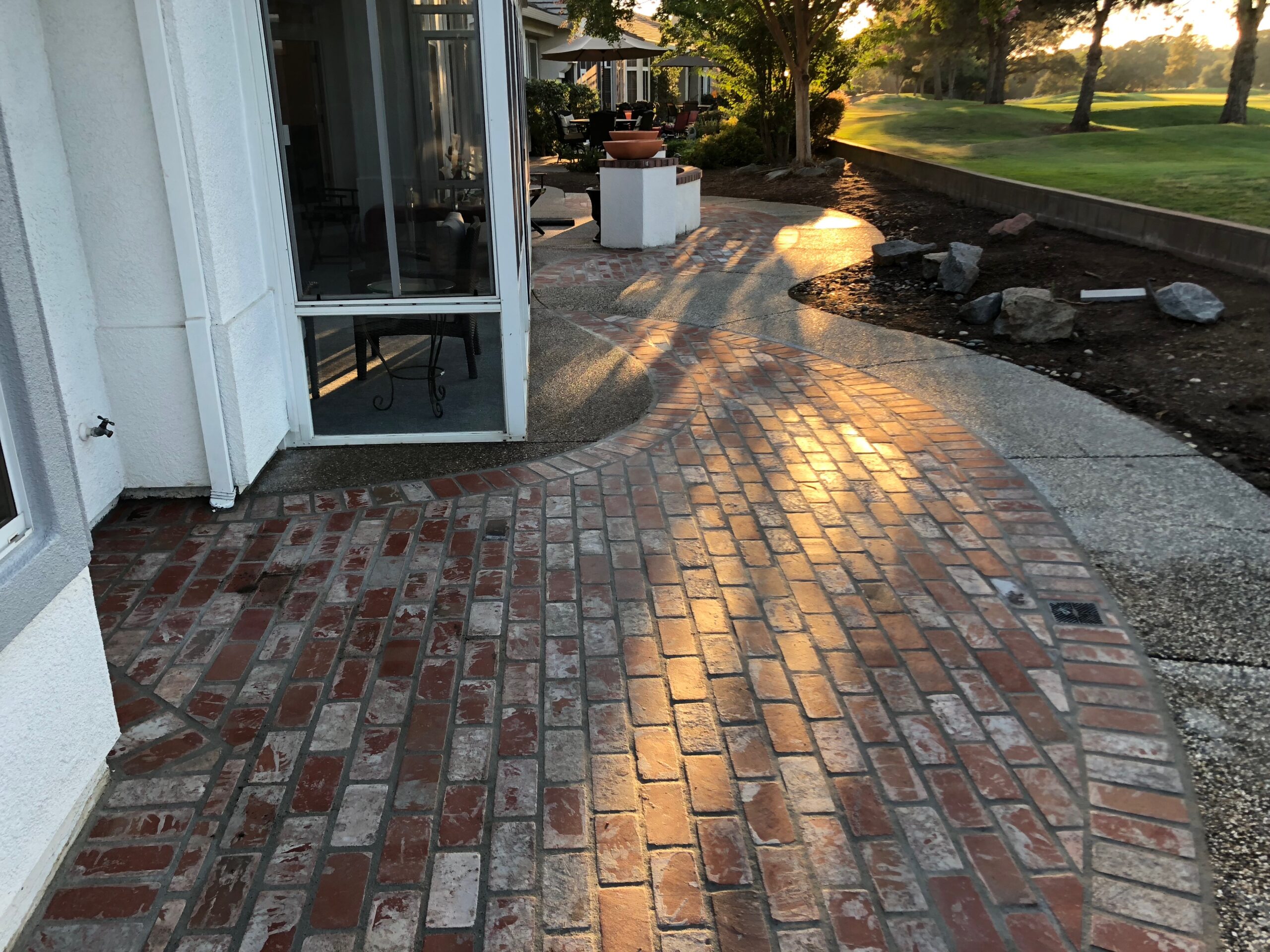 For lots of property owners, the use of stamped concrete for their patio and pool deck has been increasing steadily. This technique, however, needs special skills and techniques which we at the Diamond Concrete Co. possess. We are a highly qualified concrete contractor capable of designing and creating a stamped patio, stamped driveway, walkway, and pool deck at an affordable price.
If you need to hire a qualified contractor, dial (909) 417-7922 immediately, and we will be glad to provide you with all the details.
We are equipped with years of experience and staffed with highly adept professionals who can deliver amazing jobs without any glitch. Our employees can wisely suggest, design, install, and provide smart estimates on all concrete and masonry jobs, stamped patio included. We have the latest technology and modern equipment to help us deliver the quality service that you deserve. Our workers are trained and taught with all the basics and, at the same time, the advanced technologies and methods in this business. They are taught to execute the job without any delay.
A Lot of People are Asking Why Stamped Patio?
Your basic concrete slabs are cheaper than the alternative, and usually, your contractor peg the cost to be 10% to 15% more if you use paving stones. However, a stamped patio is more durable, needs lesser maintenance. A typical Kool Deck application from time to time maybe, but it generally requires less maintenance. We at Diamond Concrete Co. also believe that this can add huge savings on your part over time while increasing the value of your property should you decide to sell it.
To give you some insights into how we at Diamond Concrete Co. can upgrade your existing patio, we do not offer outrageous promises to our clients. We are giving them services that are realistic and doable. We do not offer false promises, like other stamped patio contractors who claim to stamp concrete over the old one. Although doable, this style may not look good, and the result can be catastrophic. Diamond Concrete Co. uses fresh concrete and pours it over to the existing one, and then stamped it. But before we do this, we make sure that your present patio is still in good condition. Otherwise, this will only make matters worse.
Also, we do not just design, build, and install a stamped patio and pool decks, and we do it correctly and the right way. We ensure our customers that as professionals, we can install it correctly. We know that when this method is not done properly, cracking and splitting may occur eventually. We also suggest ways to make it anti-slip and how thick your stamped patio should be.
To cap it off, installing stamped concrete as your primary material for your patio or pool deck is worth it. Not only that, but the stamped patio is also durable. It increases the aesthetic value of your lot and, at the same time, makes it visually appealing to you and future buyers. And as a reliable stamped patio contractor for years, we will always provide you with lots of alternatives, and give you free estimates. Simply fill out the form and wait for our reply. We will provide you with an accurate estimate that you need.     
To know more about how we can be of help to you, contact us at (909) 417-7922, and we will be glad to share our expertise with you.
So, the next time you need a real Diamond Bar stamped patio professional, think Diamond Concrete Co., your reliable concrete contractor. Check out our social media accounts for our projects and other services.