Diamond Concrete Co. | Best Concrete Company in Diamond Bar, CA
Best Concrete Company in Diamond Bar, California
With its high number of residential districts, the conclusion is forgone that people of Diamond Bar expect a lot from hardscape construction.
That's one reason they call on us, the good folks at Diamond Concrete Co. Contact us at (909) 417-7922 get free estimates. Also, we show great versatility regarding the number of projects we undertake.
Patios, driveways, pool decks, outdoor fireplaces, kitchen countertops, walls, and pillars are but the beginning of our prowess. Clients call on us to enhance their homes above and beyond the standards of excellence.
Excellent construction means quality material, meticulous craftsmanship, and long-lasting, beautiful results. Fittingly, that's precisely what you get from our team. The goal here is to provide ultimate customer satisfaction with the work we do. Our objective sits with getting things finished on time at a price that fits your budget.
For all of your concrete, brick, or natural stone construction needs, Diamond Concrete Co. is here to help.
Call us today at (909) 417-7922 for free estimates.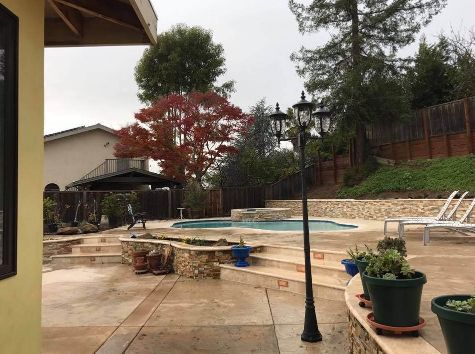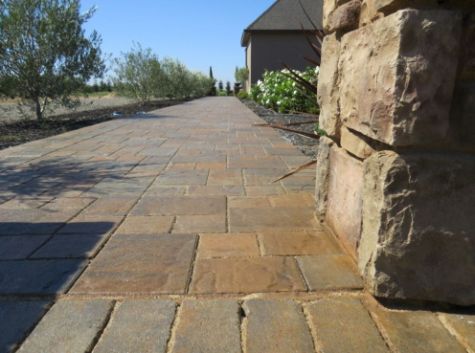 We Do Concrete Contractor and Masonry Contractor Service in Diamond Bar, CA
As your premier Diamond Bar concrete contractor, we can build just about anything you dream up. And because our clients tend to dream big, we're always prepared with the tools and the talent. The neat thing about using concrete is its ability to take on so many forms. We set shapes, sizes, colors, and patterns to fit the mood of any landscape. Poured concrete slabs can be stamped on-site to many different designs.
Our concrete pavers are pre-cast to arrive on location, ready to go. Have a look at just some of the fantastic things we can do for your home.
Dial (909) 417-7922 for free quotes today.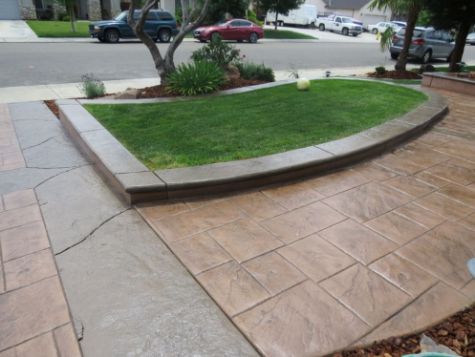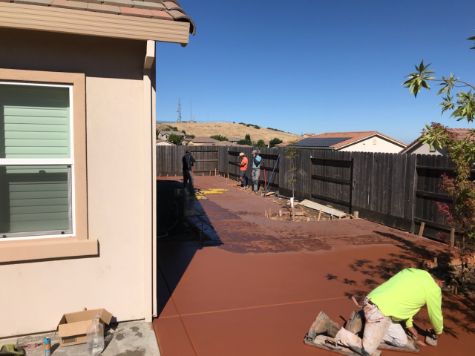 The phrase "curb appeal" gets bounced around quite a bit these days, but we will never grow weary of its importance, especially when it comes to driveways.
A driveway from Diamond Concrete Co elicits curb appeal on a grand scale. We build them to your precise specifications for size, color, and integration with the landscape. Winding and complex. Straight and simple. Showy or subtle. It all happens courtesy of our highly trained crew.
Contact (909) 417-7922 for free estimates.
We also bring the best in any stamped concrete service. Take that oft-used curb appeal to a whole new level with one of our wood stamped concrete driveways. Yes, your driveway will look like real wood. And yes, it's just as impressive as it sounds.
For equally stunning results, ask about our stained concrete service, or through stamping, let us replicate the appearance of brick or natural stone. Just want some driveway edging ideas instead?
We'll make an elegant frame to draw out the beauty of any driveway under the sun.
Everything we do with driveways is quickly done for patios, too. And because you'll likely be spending more time here, you're going to love what you see all the more. Diamond Concrete Co handles patio construction to perfectly compliment any environment. That means we can mold and shape it to the point where it should have been there since day one. Friends and family will be awestruck by any of the countless expressions achieved through our stamped concrete service. And for just that proper shade, don't forget to ask about our colored concrete.
Nor is decorative concrete service the end of our specialty.
Customers love to accessorize things with an outdoor kitchen or outdoor fireplace, both of which are no trouble for our competent staff. Has your patio installed with poured concrete or concrete pavers? Want the project done even faster than usual? Our concrete pumping service gets the material flowed quickly and smoothly, with reduced labor costs that could save you money in the long run.
For a perfect concrete patio that lasts for decades, the right choice is the only choice.
Call Diamond Concrete Co to find out more by dialing (909) 417-7922.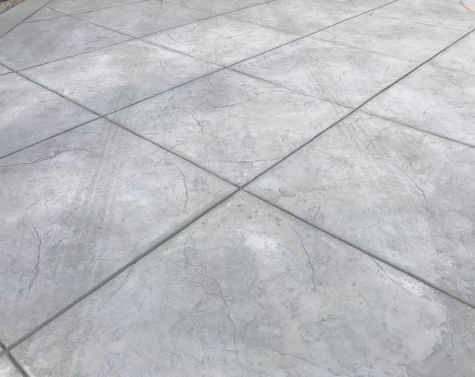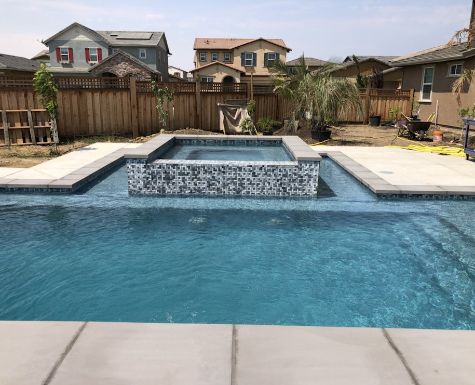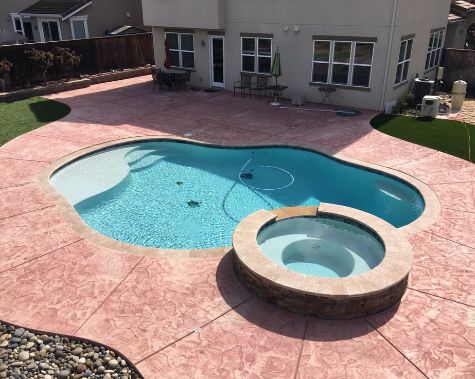 The ultimate in home furnishing has almost got to be the pool deck.
So when Diamond Bar customers ask us, as they will, if we build concrete pool decks, our answer is always the same: But of course! Not only that, but we also make the best there is because the team under our roof has been at this kind of thing for years.
We'll get the deck down, stamp it, seal it, and have it ready for barbecue parties faster than you think.
Get the perfect hue for slabs or pavers with our colored concrete. Oh, and ask us about the concrete pool coping installation that can frame your pool with a tremendous array of attractive trim.
Getting back to our stamped concrete service, did you know that a wet pool deck can be a bit dodgy to cross on bare feet?
That's why we offer broom finished, or salt finished concrete, both of which indent an uncured surface for increased traction after a swim. Oh, and those aforementioned outdoor kitchens and fireplaces?
Yeah, ours look amazing on pool decks, too.
For whatever style of the pool deck, you're looking to get, call Diamond Concrete Co at (909) 417-7922.
Get in touch with us to find out everything we can to get that perfect concrete wall built for you. A concrete block wall from our reliable team stands the test of time while looking terrific in the bargain.
Let us raise one around your garden, patio, pool deck, or even the entire perimeter of your home. Like all concrete, our walls can be colored or stamped to capture many pleasing designs. We also build the most dependable load-bearing walls in the industry. 
Call (909) 417-7922 for free quotes.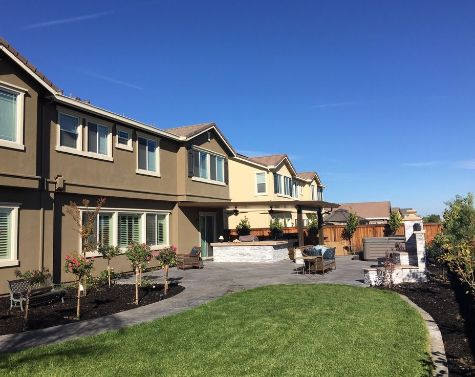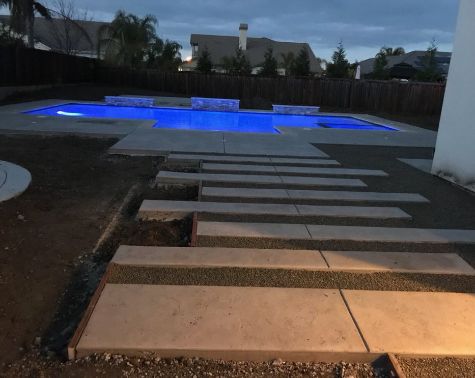 Sealing, water-proofing, repair, and refurbishment all fall under the scope of any concrete contractor worth his salt. We further offer these plus the best in concrete grinding and concrete overlay to get that old flooring back into tip-top shape. That's concrete resurfacing at its finest. We replace pavers and slabs, repair concrete fireplaces, and make concrete stairs safe again by taking care of those treacherous cracks and chips.
New concrete stairs sound better still? Put us on the case! All of these services and so many more await your needs when you call (909) 417-7922. Nobody beats Diamond Concrete Co.
Best Masonry Contractor in Diamond Bar, CA
We've long been aware of the Diamond Bar community's adoration of all things authentic. It's no surprise how often we're called out for construction in brick and natural stone. Nor are those clients surprised when they see work as they've never seen before. It's us, after all. Stonework and brickwork are as essential to us as everything else, and for proof, you need only reach out for the patios, pool decks, and driveways we're so well known for, or walls, fireplaces, walk paths, countertops, and many others.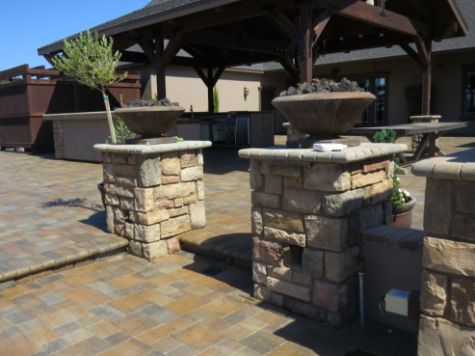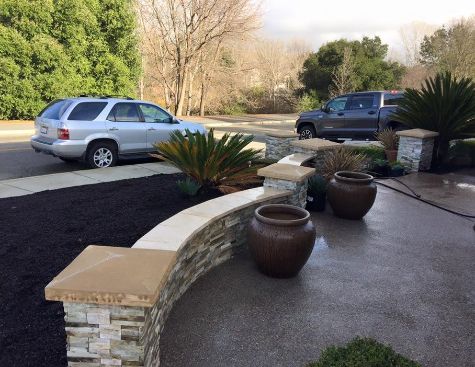 Our sandstone walls are matched by no other, but we also considerably do them in limestone, fieldstone, and granite.
We'll make them one hundred percent natural all the way through or, to save you a bit of money, we can attach thinner slates of stone, called stone veneer, to a concrete backing.
Our stacked stone service creates high indoor feature walls or outdoor highlights for places like doors and chimneys. They're also terrific for those stone pillars many residents like to have at the front gate.
For horizontal surfaces, our stone pavers are rock-solid. A popular choice for countertops is granite. Travertine is friendly to walk on and thus safe for the poolside. And it's undoubtedly hard to defy the magnetism of a marble floor.
The very finest in stone masonry is easy to locate. It's right here at Diamond Concrete Co.
Dial (909) 417-7922 today for free quotes.
Now for brick, it only makes sense to start with our supreme outdoor fireplaces. Majestic and regal, they make any gathering area more friendly and cozy.
Clients rave about them. Don't be left out in the cold—light an outdoor fireplace from Diamond Bar's best contractor not long after you call (909) 417-7922 for superior installation. Not to be outdone, our brick walls make all others seem quavery by comparison. We'll give you a reliable, veneer, or cavity wall depending on what your needs are. All can demonstrate unprecedented feats of strength.
Brick pavers from Diamond Concrete Co create outstanding driveways, pool decks, and patios. They're also great for pool coping, stairs, and driveway edging.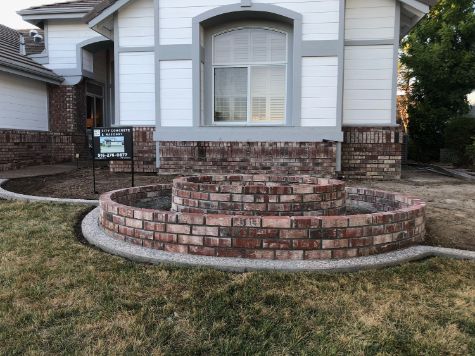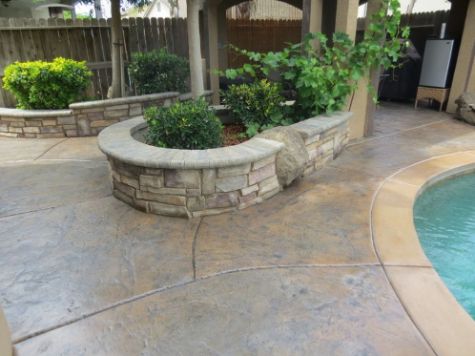 For a sloping lawn, many Diamond Bar homeowners rely on trees to slow the erosion, which is fine, but if those trees are not in abundance and you'd like a little extra usable space, the best choice lies with one of our high quality retaining walls. Be it in brick or stone, single-level or tiered, the wall you need comes from us.
For more information about how a Diamond Concrete Co retaining wall can help you, give us a call by dialing (909) 417-7922.
Our friendly staff can replace pavers and veneer with no trouble whatsoever. We also adore the tricky jobs like steps that curve through trees to a high-level patio, or split-level pool decks.
Call (909) 417-7922 for free quotes.
Projects such as these challenge our skills and give us a significant opportunity to show off our stuff. We won't up-sell you on other ideas or do a rush job on the project at hand.
At Diamond Concrete Co, nothing is frantic except perhaps the energy we put toward a job well done.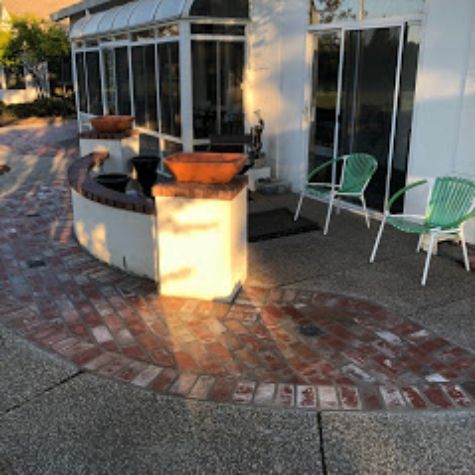 Diamond Concrete Co. specializes in concrete works for homeowners and commercial establishments. Our company is licensed to serve the following cities: Pomona, La Verne, Walnut, Rowland Heights, Brea, Sleepy Hollow, Chino Hills, Yorba Linda, South San Jose Hills, Claremont, and Montclair. With our experience, we are confident that we can provide you with the best solution for your concrete needs no matter what it may be.
If you want to know more about us, and our concrete service areas, call (909) 417-7922.
Contact Diamond Concrete Co. For More Information
Diamond Concrete Co is here to serve you in any capacity for brick, concrete, and natural stone. So when you're looking for high-quality construction that never fails to please, look no further than the folks you'll find. Call (909) 417-7922 to get started today!