Diamond Bar Decorative Concrete
Leading Decorative Concrete Contractor in Diamond Bar, California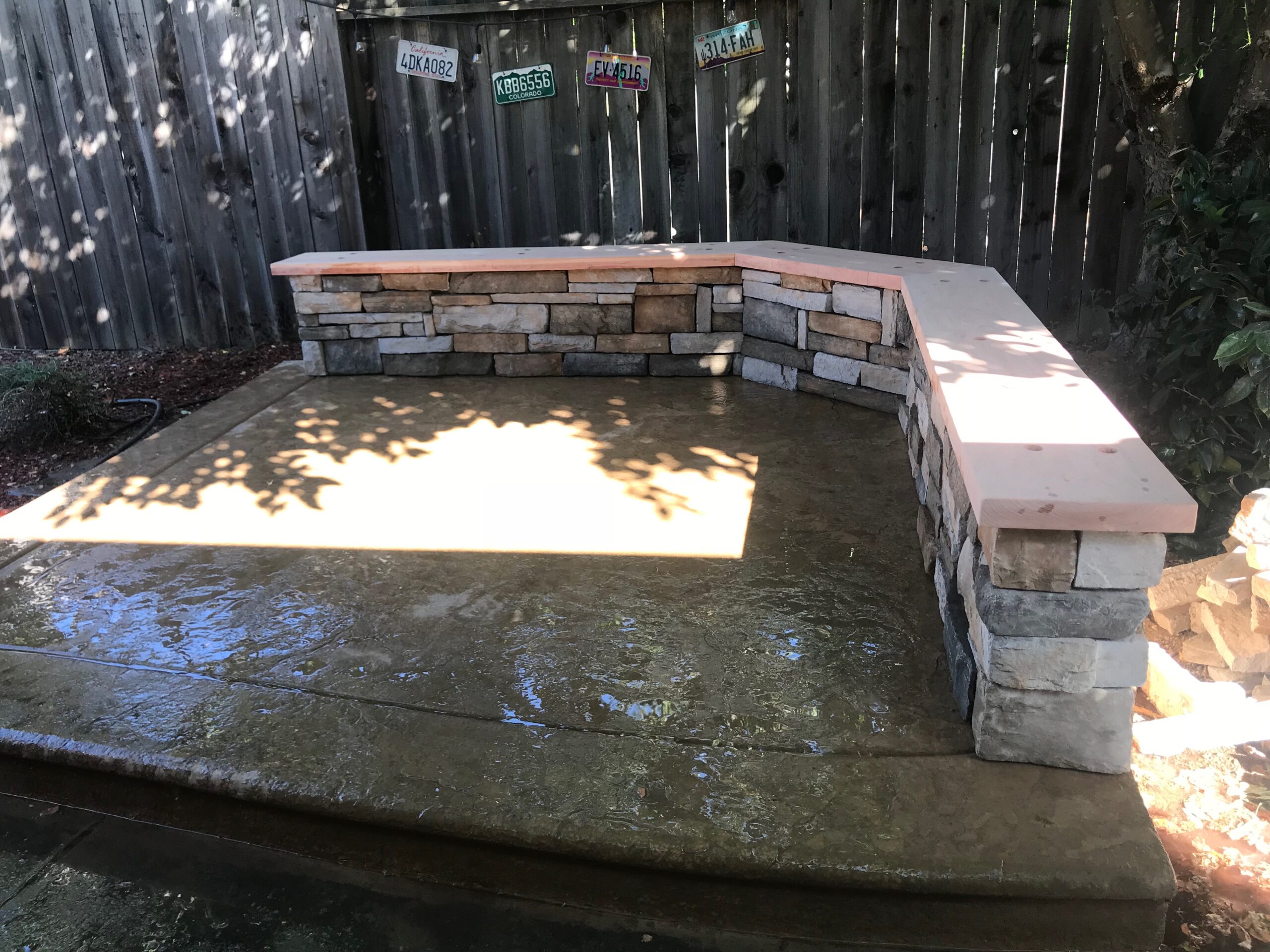 There are various techniques and methods to make your dull and ugly concrete look more appealing without losing functionality. Diamond Concrete Co., is always on the lookout for newer ways to improve the look of your home or business property without hurting your budget. A perfect alternative that our technicians usually suggest to clients is to utilize decorative concrete on their property. This architectural design method changes a dull and seemingly lifeless concrete into a visually appealing block.
Looking for the best decorative concrete contractor in Diamond Bar? Call us now at (909) 417 – 7922 for other types of service wherein we can use your plain concrete slab and still look fantastic on your property.
But if you want to alter the look of your concrete slabs, we at Diamond Concrete Co. can transform a concrete structure into a visually exciting and attractive slab utilizing the following methods, which we have mastered over the years. These include stamping, stenciling, coloring, and staining. Our years in the business allowed us to showcase our numerous complete projects throughout the area and nearby locations. Our company also has the best decorative tools and machinery which we use to improve our projects and at the same time help our workers.
We have created customized decorative concrete textures for patios, outdoor kitchen, concrete countertops, driveways, walkways, pool decks, and more. For estimates and suggestions, please send us a message using our contact form. We will be happy to discuss this matter with you.
As a seasoned contractor, Diamond Concrete Co. has handled and finished lots of these concrete jobs and has used various decorative techniques to improve the look of our slabs without sacrificing quality and functionality. Here are some of the design techniques that we have utilized.
Stamped Concrete
This style is perfect for outdoor concrete projects and amenities. It changes the plain slabs by stamping a pattern or texture into a freshly laid concrete mix. This style mimics cobblestones, brick, wooden planks, slate, and fieldstone at a fraction of the cost. Diamond Concrete Co. highly recommends this as it is very affordable, can be installed quickly, durable, can resist moisture and foot traffic, has less maintenance requirement, and can be made into whatever you desire.
Colored Concrete
Another technique that we use to change the appearance of your concrete slab is this. Our contractors painstakingly check the right mixture and application of the color and concrete. It has to be the proper mixture to ensure even and thorough distribution of colors on the surface. And since the paint mixture is integrated on the concrete on-site, this assures you that it will last longer, and fading is almost impossible. This may be a bit costly, but the effect and durability of this style far outweigh the setback.
Stained Concrete
For lots of concrete contractors like us, this technique for improving the aesthetics of concrete is quite popular. It is used mostly in indoor applications. Our contractors worked on cured plain slabs, staining it to achieve color or finish that they want. Staining the concrete with acid is the most common type of staining. The creamy and grainy color is achieved due to the reactions of the acid. Aside from acid-based stained concrete, we also have water-based and acrylic concrete stains that are more consistent and look smoother.
To know how we can transform your concrete slabs into an elegant block, dial (909) 417 – 7922 right now. You may also visit us at our office for more details. For free estimates, please fill out our contact form and send it to us. We will be happy to provide you with answers.