Diamond Bar Concrete Pavers
Most Trusted Concrete Pavers Contractor in Diamond Bar, California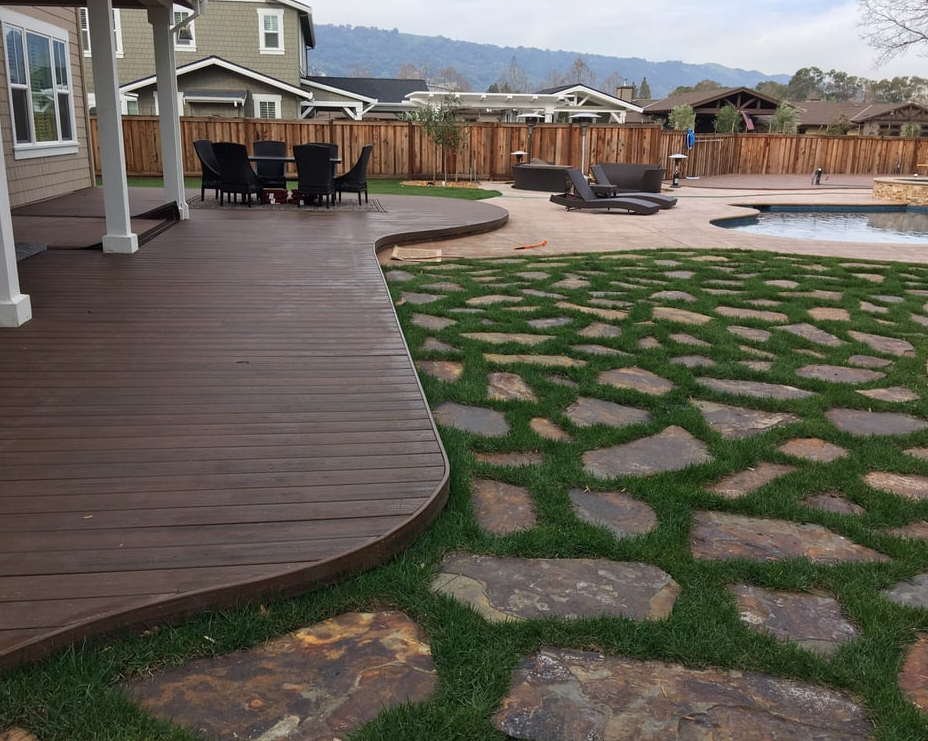 The quality of an installed concrete paver depends on the workmanship of the chosen contractor and the attention they are willing to give to your project. We give state-of-the-art workmanship with a dependable service team that will never let you down. By choosing our company, you will be getting a durable concrete paver to help you create a lasting impression at home. 
When you want to raise your home's value using sturdy structures that will last for years, pavers are your best choice. Unfortunately, many people assume that every neatly done paver is brick, which may not be the case. At Diamond concrete and masonry, we provide top grade concrete pavers that are just as beautiful as you want and as neat as you like.
To know more about concrete pavers in Diamond Bar, call us at (909) 417-7922 and get a free estimate anytime.
About Diamond Concrete and Masonry
Diamond concrete and masonry is a locally-owned company that brings superb quality services to homeowners in Diamond city and its vicinity. We've amassed plenty of years of experience in the field, completing top-notch concrete pavers to suit every landscape. Aside from concrete paver installation, we are a tremendous choice for concrete slabs, concrete walls, retaining walls, foundations, parking lots, sidewalks, walkways, patios, pool decks, driveways, and repair services. 
Our Services
The expert concrete contractors at Diamond concrete and masonry have the first-hand experience managing different specialties in the concrete construction and masonry sector. For many years, we have been the people's darling for the following services;
Driveways
Patios
Pool decks
Patios
Retaining walls
Concrete slabs
Repairs
Grinding
Concrete overlays
Pool coping
Concrete foundations
Superb Quality Concrete Paving Services
Concrete has easily become the most favored construction material in Diamond city because of its important role in enhancing property value. Landscape designers, property managers, and homeowners are now finding it increasingly important to add a basic artistic taste to their homes using top quality pavers. And we are here to help you keep pace with the modern trends. 
We give you the very latest in the concrete paving sector to ensure your home is always amazing. Just like brick, we give accurate dimensions to fit well in your home. As part of our paver installation process, we cure the materials to maintain their strength and durability over time. We can also add unique pigments to achieve specific colors that mimic your landscape. 
Benefits of Concrete Pavers
Why would you want to install concrete pavers, anyway? Here are a few reasons concrete pavers are loved in Diamond city;
Concrete pavers are safe and versatile
They ensure low cost
They bring limitless paver styles and color options
Concrete pavers require easy installation
They require low aftercare maintenance costs
Concrete pavers are durable with outstanding physical qualities
They resist harsh climatic conditions
Concrete is a non-skid material, making this paver type an excellent option for driveways, walkways, and swimming pools
Why Choose Diamond Concrete and Masonry
Aside from working with a brilliant team of concrete and masonry contractors with excellent work ethic, Diamond concrete and masonry also ensures timely delivery, free estimates and a reliable experts team. Get in touch with us today and get a top-quality concrete paving solution that will last for years.
We speak the professionals' language, and if you want a long-term solution to your concrete paving needs, schedule an appointment with us anytime by dialing (909) 417-7922. You can also reach out to us by filling the contact form on our website.