Chino Concrete and Masonry Contractor
The Most Trusted Concrete and Masonry Contractor in Chino from Diamond Bar, California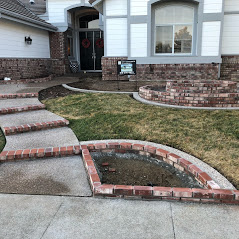 Need a contractor who can do your stamped driveway, handle hardscape service, provide you with amazing brick masonry and stone masonry jobs, help you with your retaining walls concern, design and install a patio and perform pool deck repair? It sounds like you need an all-around masonry and concrete expert.
Getting the services of a trusted and seasoned masonry contractor in Chino nowadays is both easy and hard. Easy since a lot of them are listed and advertised in all forms of media. Hard as all claim to be the best, and you will never know if indeed they are until they turn over the masonry project that you gave them. With Diamond Concrete Co, we take pride in being the most sought after concrete and masonry contractor in Chino. To know more about us, call us at (909) 417 -7922 right now and ask us for your free estimates and quotations.
Chino's Leading Masonry and Concrete Contractor
When you need to hire a masonry and concrete contractor in Chino, remember to take all necessary measures. You need to take into consideration that the contractor you will be hiring for your masonry jobs has the expertise, the skills, and capability to deliver their promises. Do not rush things and never fall for contractors who will pressure you to make a contract with them. Diamond Concrete Co knows the ins and outs of the masonry business. We boast of the many satisfied clients who continuously contact us for newer projects, like concrete driveways, stamped concrete, pool decks, concrete pavers, concrete pouring, installing decorative concrete, brick masonry, stone masonry, retaining walls installation, and more.
Masonry Services That We Offer in Chino
We have a range of masonry and concrete services for all our clients. If you need tailor-fitted masonry services for your property, residential space, or office, call us today, we will be happy to answer all your questions. Here are some of the masonry services that we offer to all our clients in Chino. 
Retaining walls installation and repairs

Brick masonry and stone masonry

Outdoor fireplaces and kitchens, stone veneer, hardscape
Moreover, our concrete technicians and workers handle various concrete services, which include the following:
Stamped driveways installation and repair

Design, installation, and repair of Patios  

Designing and setting up of stamped patios

Pool deck repair, patios, and concrete foundations

Stamped concrete, concrete pavers, concrete finishing, concrete pouring, resurfacing, and concrete finishing

decorative concrete
To know more about the masonry and concrete services that we can provide for you at Chino, simply fill out our contact form. We will be happy to talk to you about your projects and concerns.
Why Diamond Concrete Co?
Aside from having the most dedicated workers in Chino, we also have the right tools and machinery to do the job. Our bricklayers, skilled masons, and concrete engineers are among the best in the area. They have been trained and exposed to various conditions. These allowed us to be more efficient and offer our clients the best possible price today. Going back to the question, why choose Diamond Concrete Co when you need a masonry contractor in Chino? Here are some of the reasons:
Our company provides clients the highest quality services that they deserve. We treat them as a family and give them personalized services.

 We guarantee optimum results in all projects we have undertaken.

Diamond Concrete Co does not use inferior quality materials in all our projects. We source them from reliable companies and suppliers. We do not compromise the quality of our work by using cheaper and rip off products/brands.

We ensure that you save more either by the price we offer or through the little material wastage.

Lastly, our company treats all of our clients equally. Regardless of the size, complexity, and time-bounded project, we provide the same professionalism to all our clients.

We are a bonded and fully licensed company, guaranteed to provide high-quality craftsmanship. All our workers are trained and licensed.
Contact Diamond Concrete Co
For quotations and free estimates, contact us at (909) 417 -7922 right now. You can also give us your personal information and send it through our contact form provided. We will get back to you shortly. The next time you need the services of a really trusted and very experienced masonry contractor, contact Diamond Concrete Co. So, for all your patios, stamped concrete, stamped walkways and driveways, stamped patios, pool deck repair, concrete pavers, concrete finishing, pouring and resurfacing, decorative concrete, stone masonry needs, hardscape service, brick masonry design, and retaining walls, contacts us at (909) 417 -7922. Our team will be happy to discuss things with you.