Diamond Bar Stamped Concrete
Exceptional Stamped Concrete Contractor in Diamond Bar, California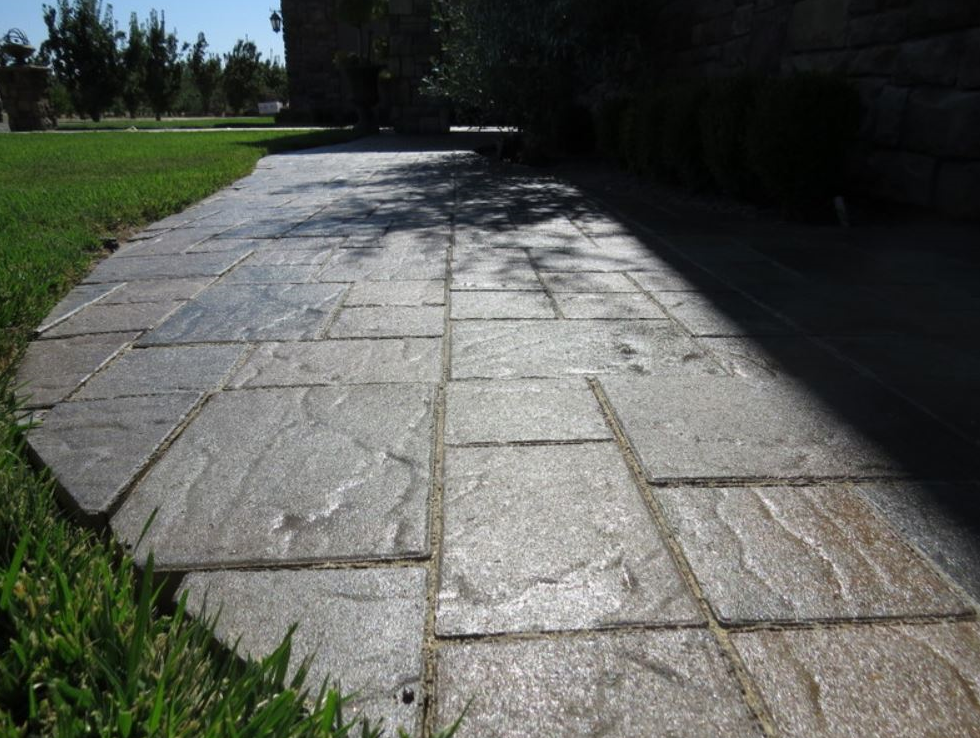 People have been contractors asking about stamped concrete and how much it cost. They are also inquiring if stamped concrete is more affordable than concrete pavers? Diamond Concrete Co., a reliable and trusted concrete contractor, has been installing concrete, stamped concrete, pavers, pool decks, patios, concrete slabs, and more. Our construction experience allowed us to reach more customers and clients both in the commercial and residential sectors.
Contact us at (909) 417-7922 for a smart estimate of your concrete project.
What is Stamped Concrete, Exactly?
When you say stamped concrete, it is concrete that is designed, patterned, textured, or embossed to look like other materials like brick, slate, flagstone, tile, natural stone, woods, and more. This material is used in patio, pool decks, driveways, walkways, and also in interiors.
Diamond Concrete Co. has extensive experience when it comes to stamped concrete. Our company can handle all types of stamped concrete projects, thanks to our years of service. Imprinting patterns in freshly laid concrete to resemble bricks, stone, woods, or any high-end materials is just one of the many things we can do to make your property look amazingly stunning. We offer a range of pattern, color, and texture to make your patio, pool decks, driveways, and walkways classy yet affordable.
To achieve the result that you want in a Diamond Bar stamped concrete, Diamond Concrete Co. uses only the best raw materials in the market today. We also incorporate the latest technology, tools, and designs to satisfy your discriminating taste. You can connect with us by sending your data to our contact form. We will be glad to answer all your questions.
What Do We Do at Diamond Concrete Co to Make Your Stamped Concrete Project Beautiful and Durable?
To make any concrete run successfully, we at Diamond Concrete Co., always follow the rules and observe strict standards. Like this stamped concrete practices that we follow every time a client calls us.
First, our company ensures clients that we properly prepare the sub-grade. We, unlike other contractors, do not want to overlook this important aspect of any concrete installations. This practice allows us to ensure that the concrete is placed at a uniform thickness.
After this, we observe the right concrete mix. We do not want to provide you with substandard products. Moreover, we do not want to rush everything when we are preparing the materials for your stamped concrete. We make sure that the right mix is suited for your location and how your concrete will be used.
Another thing is the concrete placement. Our contractors and masons at Diamond Concrete Co. are adept in concrete placement. They know that the longer the concrete mix sits, the harder it is going to be used. We always use freshly poured concrete when doing stamped concrete.
Lastly, we can always provide you with an estimate that will help you save. We will not let you spend more due to the tone of wastage or excess materials. We can even help you repurpose whatever it is left. Connect with us by sending a message using our form. We do not want to bore you with all the technical jargon to impress you. We are here to provide you with the best-stamped concrete at a very reasonable cost.
Give us a call if you need a customized stamped concrete project for your home or business.
Dial (909) 417-7922 right now. You may also sign up to hear from us about events, sales, and discounts. Drop us a line, and we will make your dream project come true.