West Covina Concrete and Masonry Contractor
The Most Competent Concrete and Masonry Contractor in West Covina from Diamond Bar, California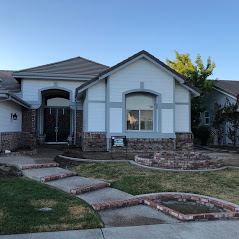 Nowadays, finding a trusted and, at the same time, a seasoned concrete contractor is quite difficult. Luckily for clients in West Covina, Diamond Concrete Co is readily available for concrete and masonry projects. We have been in the business of providing high-quality concrete and masonry services for years to the people of West Covina. Our company guarantees to do all kinds of jobs related to concrete and masonry. We can do these with ease and adroitly. So, for all residential and commercial concrete jobs in West Covina, call Diamond Concrete Co right now at (909) 417 – 7922 for free estimate and quotations. If you need to know more about our services, you can fill out our contact form, and we will get back to you shortly.
West Covina Leading Concrete Contractor
Diamond Concrete Co is one of the fastest-growing concrete contractors in West Covina. It has years of extensive concrete and masonry experience, coupled with highly trained staff and crews. From our highly qualified concrete technicians, dedicated workers, bricklayers, and skilled masons, we can assure that you are always in good and able hands. Our capability in using materials to come up with the best result allowed us to offer our clients the lowest possible price without sacrificing quality. Our artistry, vision, and dedication have allowed us to handle all types of concrete and masonry projects in West Covina.
Why West Covina Clients Prefer Diamond Concrete Co
There are plenty of contractors in West Covina, but we are handling many, often asking why?
We do not take our clients for granted. We take good care of them, and their project like it is ours. We are always reminded that it would take you years to gain your client's trust but seconds to lose them. So, we make sure that we are always honest in all our business dealings with them. We do not oversell, nor do we try to con or make them believe that something is plausible even though it is next to impossible.
And then our work ethics. We treat all kinds of projects with the same care and professionalism. We do not take any of our clients for granted because of the size or complexity. We make them all special, which made them stick to us, not to mention the quality of work we provide to them.
Furthermore, we do not use any rip off materials or inferior types to make more profits. We ensure all of our clients are made from high-quality raw materials or are sourced from reliable and trusted companies. We guarantee quality work over quantity.
Services that Diamond Concrete Co offer in West Covina
We are always committed to providing the best concrete and masonry projects and services in West Covina. Please see below how our concrete engineers and technicians, masons and bricklayers, and crews we can service to you:
Stamped driveways, patios and stamped patios installation and repair 

Pool decks repair, walkways, and concrete foundations

Stamped concrete, concrete pavers, concrete pouring, concrete resurfacing and finishing, concrete slabs, etc.

Designing and installation of your decorative concrete, concrete slabs

Installation, upgrading, improvement, and fixing of your retaining walls

Brick masonry and stone masonry services

Installation, repair, and designing of Outdoor fireplaces and outdoor kitchens

Stone veneer installation, hardscape, and landscape
Contact Diamond Concrete Co.
Connect with us today for your free quotations and smart estimates. If you need help for your concrete driveways, stamped concrete installation, pool deck repair, and installations of concrete pavers, concrete pouring, brick and stone masonry, decorative concrete installation, concrete patios, and concrete resurfacing services, call Diamond Concrete Co now. We are all that you will ever need for your concrete projects.
If you need a professional to do concrete jobs in West Covina, please give us a call. Dial (909) 417 – 7922 and ask for free estimates. You may also send us a message using our contact form. We will get back to you shortly.