Diamond Bar Stone Masonry
 Outstanding Stone Masonry Contractors in Diamond Bar, California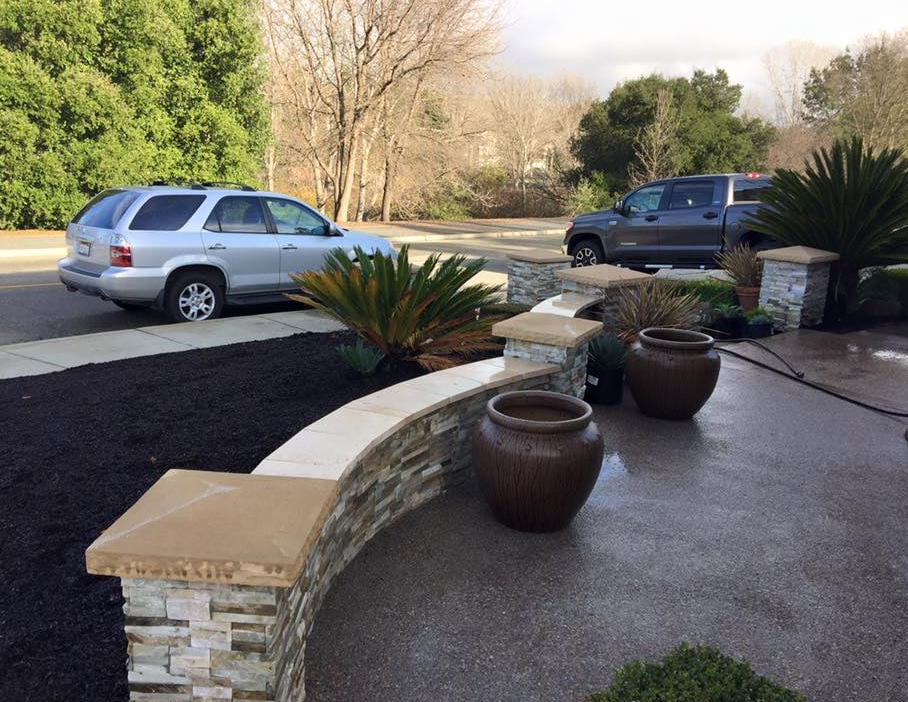 Stone work is becoming more and more popular, especially for those who want a rustic yet homey, country type of residence. More and more contractors and property owners are also turning their eyes on the use of stone for architectural design. It is adaptable, durable, and with its different colors and textures, one can come up with millions of ideas and designs to work.
To know more about how we at Diamond Concrete Co. can help you with your stone masonry needs, dial (909) 417 – 7922 right now, we are glad that you call.
About Diamond Concrete Co.
At Diamond Concrete Co., we are more than just about installing, designing, and creating stone masonry; we are here to make it durable, functional, and beautiful. 
If you need a trusted stone masonry contractor in Diamond Bar, we are here to meet your expectations, but we are here to exceed it.  Stained concrete driveways, stamped driveways, stone veneer, brick masonry, pool deck, patio? Name it, we have, and we can handle it. To know more about how our masons and concrete crew can help you, fill out the contact form provided, and we will get back to you for your free quotations and estimates.
Excellent Stone Masonry in Diamond Bar
As an experienced and seasoned stone masonry contractor, Diamond Bar has remodeled, fixed, repaired, and designed, installed thousands of masonry projects. We have successfully delivered and turned over concrete and masonry projects to our delighted customers in the area. We have maintained long-term relationships with our clients. Our beautiful, functional and durable concrete and masonry projects which include patio, pool deck, stone veneer, concrete driveways, stamped concrete and more allowed us to retain and gained their trust and confidence, not to mention our ability to complete the projects on time, on budget and with minimal to no material wastage.
For years we have built a reputation of being able to provide seamless services and exceptional quality of our work while maintaining superior communication with our customers.
Stone masonry is greatly attributed to the beauty of the stone. For the amateurs, this material may seem like a piece of rock used most of the time to strengthen concrete, walls, etc. However, to the experts like Diamond Concrete Co., its appeal is astonishing. And because of its beauty, it is usually used in modern architectural design, classic and traditional homes, buildings, and walls. When used by experts, it can complement outdoor spaces, blend well with its surroundings, and its organic aesthetic allows it to be utilized almost anywhere without losing its beauty and functionality. This makes it a perfect material for us at Diamond Bar.
We have used stone masonry on patios, pool decks, walls, even indoor floors. Stone masonry is perfect for people who want low maintenance materials. Furthermore, it can be the perfect alternative to lawns, though it can blend well when used on it to create a spectacular outdoor ambiance.
An ordinary structure can be turned into something spectacular after employing stone masonry. Our skilled mason can make your simple outdoor place into whatever you have dreamt of. A rustic countryside appeal perhaps, a stony place with falls? We can actually re-create anything using varieties of stones, both natural and fabricated. Rock garden, stone-clad pools, stone covered columns, the choices are yours.
Hire Us
When you need to hire the best stone masonry contractor in town, for your home or commercial property, Diamond Concrete Co., we are the contractor you can call. Simply dial (909) 417 – 7922 right now or fill out our contact form found on this page. We can provide you with smart estimates and quotations, and absolutely no pressure if you contact us. Aside from stone masonry and brick masonry services, we also excel in patio installation, pool deck repair and maintenance, stamped concrete, concrete driveways, and more. Contact us today for a free quote, and we will show you how you can benefit from our concrete and masonry services.