Diamond Bar Turf Installation
 Most Excellent Turf Installation Contractors in Diamond Bar, California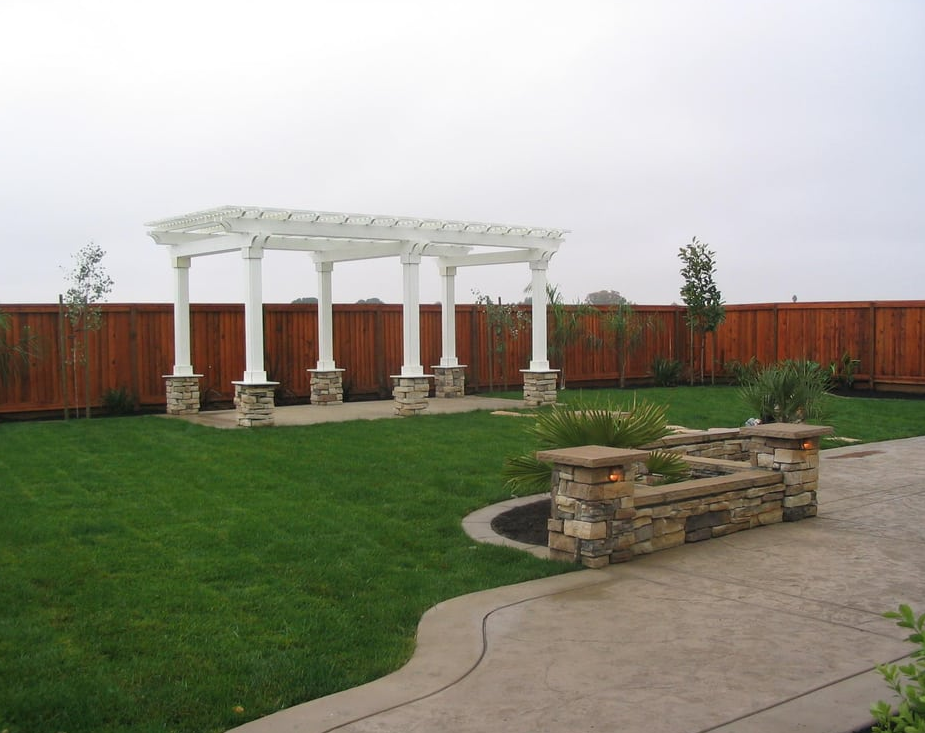 Having a perpetually green and well-manicured lawn is everyone's dream. Just think of a very minimal maintenance lawn with grass that does not wither nor grow very tall, and always looks fresh and green. Diamond Concrete Co. is not all about concrete and masonry; we are also into installing artificial grass for your homes and offices. Our turf installation service is just one of the many works that we do. Installing concrete walls, patio, pool deck, stamped concrete, driveways, walkways, resurfacing, and concrete leveling are just some of the many services that we can offer.
For our artificial grass installation, we only use high-grade artificial grass for all our projects. And just like our materials, we at Diamond Concrete Co. also utilize installation methods that are unique and effective. 
Excellent Turf Installation in Diamond Bar
Installing poorly a lawn of artificial grass can make even the best turf look bad and perform awfully. Diamond Concrete Co. commits to install your turf the way it should be. Our methods and techniques guarantee premium quality and optimum results. Make your dream lawn come true, contact (909) 417 – 7922 and ask for quotations and free estimates. We will be glad to provide you with the latest in the turf technology.  You can also leave a message through our contact form. We will get back to you as soon as we get to receive your email.
Though self-reliant installation is fast becoming popular nowadays, nothing beats the professional when doing their own turf installation services. You may save money, but when done wrong, you may end up spending more, and worse, you may have to buy another set of artificial grass.
Diamond Concrete Co. is equipped with highly specialized tools coupled with its workers' techniques and skills. Our crews' knowledge in the turf installation industry and experience can do your project into a very successful one. Professionally trained turf installation technicians are taught how to maximize the materials, provide smart estimates, and guarantee to finish the job without any glitch or problems. For commercial and sports fields or playgrounds, you may contact us at our phone number and discuss the cost and materials needed to make this a success. Our turf installation service specialist at Diamond Bar boasts or takes pride in their work and treats each project with extreme care and dedication.
Of course, natural grass can be a thing of beauty, but if you have no time to trim or take care of it, having high-quality artificial grass could just be the thing for you. And suppose you are running a club of football players, soccer team or baseball club. In that case, you may have them trained at a venue with a very even field lest they can stumble or passing the ball may be obstructed due to uneven grounds, whereas having an even field with a beautiful turf can not only inspire them to play harder, it can provide them with accuracy and effectiveness on the field.
If you think that turf installation is all about a football field, commercial space, and huge garden spaces, it may not be totally accurate. You see, if you have a patio, outdoor kitchen, driveways, or even mini garden, a turf can turn your space into a dream location. Maybe you can ask our crew or technicians to make your existing space into a beautiful yard complete with blossoming flowers and grass, well artificial grass. Our team can do that. Think of a year-round grass that does not wither, needs no watering or mowing. Think of a beautiful field that does not get affected by the changes of season or temperature.
Hire Us
So, if you need to hire a turf installation expert in Diamond Bar, contact Diamond Concrete Co. right now. Just dial (909) 417 – 7922 for free quotations and estimates. You may also fill out our contact form, and we will get back to you as soon as possible. Do not worry, all your data are 100% secured with us, and we will not use them without your written consent.
Still thinking how turf can blend well with your patio, pool deck, or concrete driveway, let the experts do their job. Connect with us, and we will provide you with the many benefits of artificial grass or turf. And yes, although our materials are of the highest quality, we will make sure that we will work within your budget.